News
'The Wonder' A Period Drama Film Starring Florence Pugh Lands on Netflix This November
'The Wonder' A Period Drama Film Starring Florence Pugh Lands on Netflix This November
You can agree that everyone thinks of classic shows and films whenever Netflix is mentioned. 
The streamer has been providing excellent content throughout the years and recently unveiled the premiere date of The Wonder, a period drama movie based on Emma Donoghue's 2016's book of the same title.
About 'The Wonder'
The Wonder is an adaptation of Emma Donoghue's book of 2016 by the same title, inspired by the real-life events of the fasting girls. 
Set in Ireland in 1862, The Wonder follows the story of a 'miracle' thirteen-year-old girl, Anna O' Donnell, who is believed to have endured months without food but only 'manna' from heaven. 
A nurse is hired to study Anna's case alongside a team of journalists and tourists as her health consistently deteriorates. She promises to dig for the truth and protect Anna from further deterioration but is discouraged by the lack of cooperation from the locals. The film seeks to explore the story of Anna's never-heard-before faith.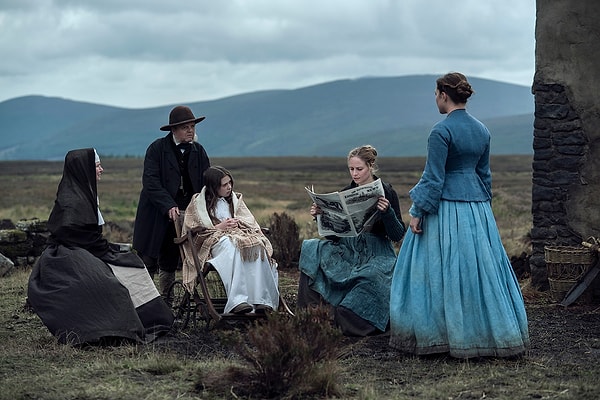 Is there a Trailer for 'The Wonder'
Netflix recently shared the official trailer for The Wonder via its main YouTube page. In two minutes and 17 seconds, the trailer starts with the nurse, Lib Wright, and a nun being bestowed with the duty to 'watch' over Anna. 
Each of the two is ordered to bring their separate findings on the fourteenth day of watching. 
It had been four months since Anna had her last meal, as she claims to live on manna. Lib proves that Anna's health is at risk when she confidently says to be well. 
The Wonder combines mysteries, twists, rejections, and complicated forces to bring the best of a period drama film.
Who Casts 'The Wonder'
The show's main characters include Florence Pugh as Lib Wright, the English nurse, Kíla Lord Cassidy (Anna O'Donnell), Tom Burke (William Byrne), Elaine Cassidy (Roseleen O'Donnell), and Caolán Byrne (Malachy O'Donnell). 
Other characters include Josie Walker (Sister Ryan), David Wilmot (Seán Ryan), Brían F. O'Byrne (John Flynn), Dermot Crowley (Sir Otway), and Ciarán Hinds (Father Thaddeus). Toby Jones and Niamh Algar appear in the movie as Dr McBrearty and Kitty, respectively. 
The Wonder is directed by Sebastián Lelio, with Andrew Lowe, Juliette Howell, Tessa Ross, and Ed Guiney as the producers. The film is an Access Entertainment, Screen Ireland, House Productions, and Element Pictures co-work.
'The Wonder' Premiere Date
The Wonder premiered on 4 November 2022 in the U.K. and will have a Netflix streaming release on Wednesday 16 November 2022.
Scroll Down for Comments and Reactions