'The Whale': Brendan Fraser's Triumphant Return to the Big Screen
Brendan Fraser was a bright shining star and a stud in the 90s and early 2000s. He starred in many films back in the day, including California Man (1992), School Ties (1992), Airheads (1994), Still Breathing (1997), Mrs Winterbourne (1996) and The Mummy franchise, just to name a few. 
But over the years, the star with a once-promising career ahead of him faded from the spotlight. Well, tables have turned for Fraser as he recently starred in the psychological drama film, The Whale as the protagonist Charlie, a 600-pound gay man who strives to reconnect with his teenage daughter. 
With the aid of prosthetics and an amazing makeup team, Fraser made an unlikely comeback after a 12-year hiatus, giving a wrenching performance in The Whale. 
Brendan Fraser in George of the Jungle (1997)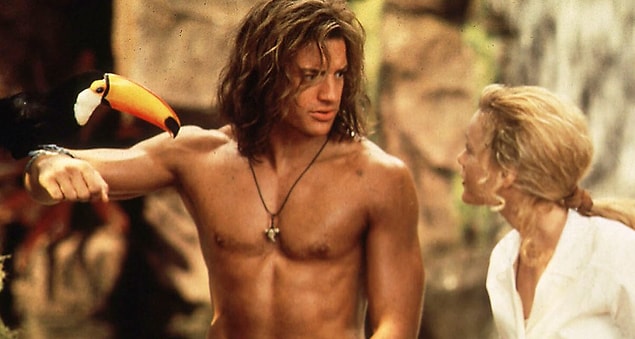 What is 'The Whale' About?
The 53-year-old actor plays Charlie, a middle-aged obese English teacher who makes his last-ditch effort to repair his wanting relationship with his long-lost 17-year-old daughter Ellie, a part played by Sadie Sink. 
Charlie grew apart from his daughter when he abandoned his family to pursue a homosexual relationship. But when his lover suddenly dies, Charlie spirals into binge eating out of guilt and pain, resulting in obesity. 
The Whale is directed by Darren Aronofsky and based on a 2012 play of the same name by Samuel D. Hunter, who also coined the film's script. 
The film also stars Ty Simpkins as Thomas, a religious missionary. You might recognize Simpkins as the young Dalton Lambert in the supernatural horror film Insidious (2010) and its 2013 sequel. The 21-year-old actor also featured in Iron Man 3 (2013) as Harley Keener, a young boy who briefly interacted with Tony Stark, and in Avengers Endgame (2019).
Other stars involved in the movie include Hong Chau, Samantha Morton and Sathya Sridharan.
What Darren Aronofsky Says About Working with Brendan Fraser
Aronofsky confessed to almost giving up when he couldn't find a suitable actor to play Charlie after auditioning many actors for a decade. Feeling defeated, he almost surrendered Samuel D. Hunter's script to other filmmakers like Janicza Bravo, George Clooney, and Tom Ford. 
He got the idea to cast Fraser after stumbling upon the star's low-budget Brazilian film, claiming Fraser displayed a haunting vulnerable quality that was perfect for the role. 
"As soon as Fraser left my office, I felt it," Aronofsky said. "I knew he would be capable of playing a character who most people would dismiss at first, but start to feel something for him within five minutes. And within 20 minutes, they'd start to fall in love with him. There's just something about Brendan."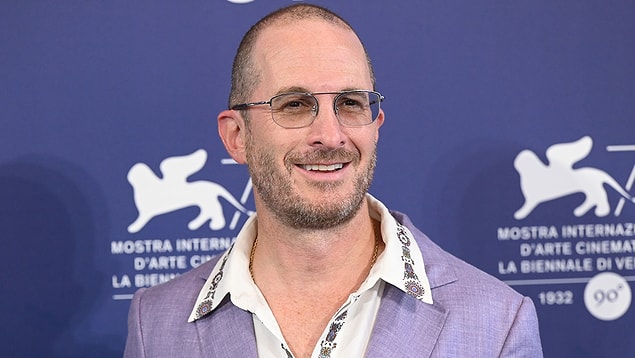 Darren Aronofsky Pushed Brendan Fraser to the Limit
Aronofsky demanded a lot from Fraser, asking him to showcase Charlie at his most vulnerable, including emphasizing a scene where he stuffs himself with pizza and any junk food he could find in the refrigerator. 
To capture that moment where Charlie loses control in a sequence of grief and self-despising, Aronofsky and Fraser had to push themselves to the brim. 
"We wouldn't leave a scene without fully exhausting it," Aronofsky expressed.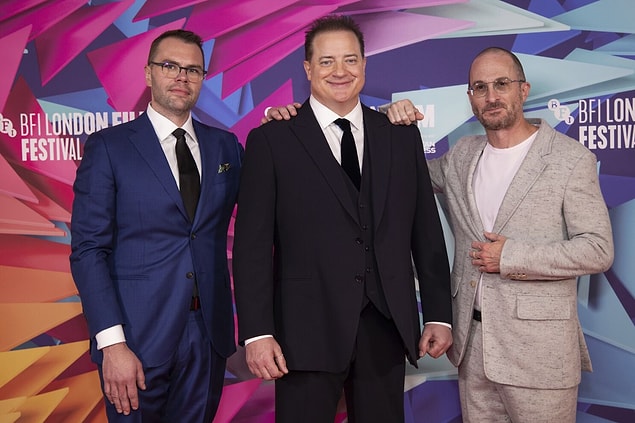 How Brendan Fraser Prepared for his Role as Charlie
The Whale demanded a lot from The Mummy legend, both emotionally and physically. Fraser spent hours before each shooting getting prepped with makeup and prosthetics that weighed up to 300 pounds. 
The actor did extensive research about obesity, consulting the advocacy organization Obesity Action Coalition and talking with many victims of eating disorders. He also worked with a dance instructor for months before filming, who trained him how to move with the extra weight. 
Aronofsky enlisted Adrien Morot, a makeup specialist he worked together with on Mother! and The Fountain. Morot created Fraser's fat suit using a 3D printer and digital sculpture, making it as realistic as possible so that Fraser could feel the struggles Charlie went through as an obese such as taking a bath, walking across the hall or getting up a chair. 
Fraser stressed that if he's to resume full-time acting, he's more open to roles that demand more emotion than one where he plays the hunky hero who rescues the damsel in distress. 'I'm in a place now where I want to do the heavy lifting with my mind as much my body,' he claimed.
What the Cast of 'The Whale' Says About Working with Brendan Fraser
Many of Fraser's co-stars idealize that the challenges he faced that caused him to go MIA from Hollywood played a key role in how they approached The Whale. 
Hong Chau, who portrays Liz, Charlie's best friend and caretaker, commented, 'Watching Brendan go through a lot gave me the strength to give my best in every scene, so he wouldn't have to experience that again.'
Sadie Sink expressed her slight dismay for not being able to have a one-on-one with the star in between takes. She said, 'His prosthetics were so hot, so between shoots, Brendan was always being swooped to a cooling shade.'
Samantha Morton, who plays Mary, Charlie's former wife, had nothing but kind words for Fraser, confessing it was hard for her to get through the scenes where her character would chastise Fraser's over the deterioration of their marriage. 
'Brendan's an angel. Every time Darren would shout cut, all I wanted to do was to go hug him. But I had to step back so we could do the scene again,' she concluded.
Brendan Fraser Received Acclaim for his Exemplary Performance
The audience showered Fraser with an exuberant standing ovation that lasted for six minutes at The Whale's international premiere at the 79th Venice International Film Festival on September 4 2022. 
Clips of Fraser being overwhelmed by the public acclamation have since gone viral on TikTok and Twitter. Dwayne Johnson, who played the scorpion king in The Mummy Returns (2001) his first-ever film role, shared the footage on social media alongside his heartfelt tribute, sparking a new frenzy of likes and retweets. 
"It felt affirming. I was emotional due to the guarantee that we made an impact with what we did. That kind of positive response feels entirely new in my career life," Fraser explained. 
Aronofsky admitted to being shocked by the adoration Fraser still asserts. 'I honestly didn't foresee how much affection and support is still out there for Brendan when I cast him. I simply needed the right actor for my character, but to see how surprisingly the public responds to him is amazing. I think they will be impressed by how Brendan, who played innocent and lovable characters all those years ago, is depicting this intricate messed-up guy,' he added.
How Has 'The Whale' Performed?
The Whale has generally received praise, scoring 8/10 on IMDb, 71% on Rotten Tomatoes and 65% on Metacritic. The overall critics' consensus dictates, 'Held together by a killer Brendan Fraser. The Whale sings a song of empathy that will leave most viewers blubbering.'
The film is scheduled for a December 9 2022 release in the United States by A24.
What Next for Brendan Fraser?
Now that the actor has got his Hollywood second chance, he plans to explore his options and won't rush into a follow-up project until the year's end or early 2023. 
He is open to working on films of different genres and sizes. He certainly doesn't dismiss the idea of reprising his most iconic role as Rick O'Connell in The Mummy, noting that the 2017 reboot starring Tom Cruise stumbled at the box office because it lacked the primary ingredient of 'fun'. 
"The incarnated version was too straight ahead a horror film. The Mummy should be thrilling, not terrifying and scary," he noted. 
Fraser is enjoying being sought-after again, ending with the words, "I was never that far away. You can't get rid of me that easy."