Jackie Sandler: The Untold Truth of Adam Sandler's Wife
News
>
Jackie Sandler: The Untold Truth of Adam Sandler's Wife
They say behind every successful man is an equally supportive partner- that person who will egg you on and tell you that you can do it. The same can be said about Adam Sandler's wife, Jackie. Not known to many is that Jackie is a woman who can hold her own, even earning thousands per shoot as a model. Admittedly, her career has taken a back seat to be a loving mother to her two kids and an ever-supportive wife to Adam since they got married in 2003. 
Here's everything we know about Jackie Titone Sandler.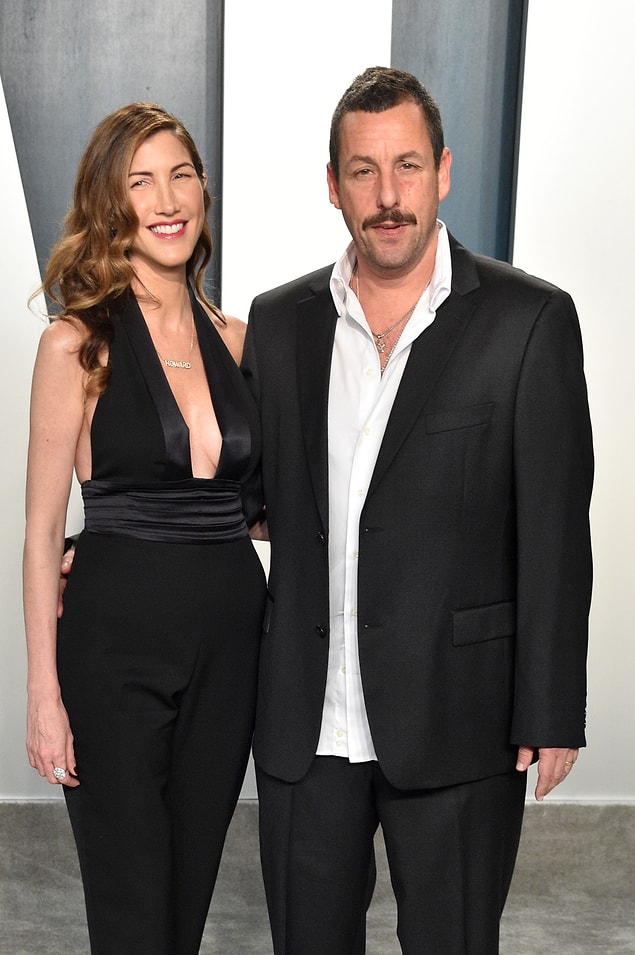 Early Life
Jacqueline Samantha Titone was born in Coral Springs and finished high school in Stoneman Douglas in Florida. A very attractive teen, she began modeling in high school and eventually became internationally known for modeling clothing for big-name companies.
She first appeared in a movie with actor Rob Schneider in 'Deuce Bigalow: Male Gigolo' in 1999. The successful film enabled Shneider to put in a good word for Jackie to his good friend, Adam Sandler. She would then appear in 'Big Daddy' and 'Little Nicky'- both co-written by Sandler. The two would start dating shortly after.
In 2002, Jackie would be given the main part in an animated movie, 'Eight Crazy Nights' voicing the character 'Jennifer.' It would be her first major role in a movie alongside a big star.
Jackie and Adam would marry a year later.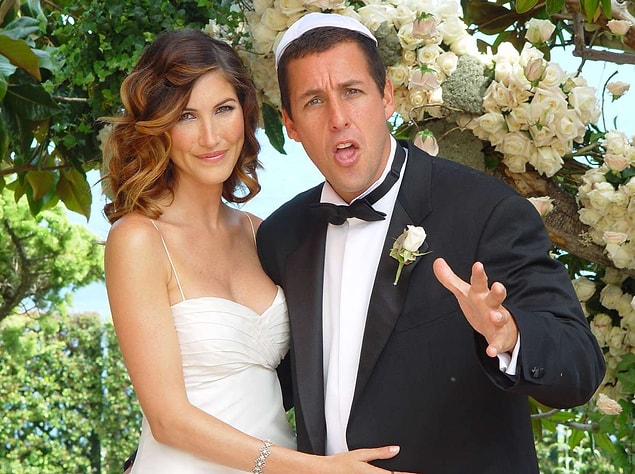 Jackie did everything in love
Despite being born and raised Catholic, Jackie proved her devotion to Adam by converting to Judaism. Adam is a devout Jew, even telling Howard Stern that he was 'Pro-Israel' in all things. He has been credited for making Judaism 'cool again.'
On 22 June 2003, the two were married in true Hollywood fashion in Dick Clark's Malibu mansion.
The Cameo Queen
While Jackie has never really hit the mainstream, she seems to be enjoying the role of Adam's Cameo Queen. Just a few of her cameo roles include:
50 First Dates (Dentist)

Blended (Hollywood Stepmom)

Grown Ups (Tardio's Wife)

Little Nicky (Jenna)

Murder Mystery (Great looking flight attendant)
Cameos may very well be a Sandler household thing, as even their daughters Sadie and Sunny have had cameo roles. Here's a list of movies where you can spot them:
Grown Ups

Hotel Transylvania

Jack and Jill 

Murder Mystery
The Supportive Wife
Adam Sandler is such a family man that he has expressed his discomfort in doing kissing scenes in his movies. Jackie though has always pushed him to give it more gusto, always reassuring him that she doesn't mind at all.
Jackie has also tried to push Adam creatively, even encouraging him to take on a dramatic role in the movie 'Uncut Gems.'
Jackie Sandler's Net worth
Despite having a long list of cameo roles, Jackie does hold a net worth of USD 50 million- thanks mostly to the support she gives her successful husband. She is paid for her cameo roles, however, and has invested in jointly owned luxury properties in Hawaii, Los Angeles, Malibu, New Hampshire, and New York. 
Now, that's a power couple!