News
The Turners Are Back for 'That '90s Show', Two Decades After Predecessor Sitcom 'That '70s Show'
The Turners Are Back for 'That '90s Show', Two Decades After Predecessor Sitcom 'That '70s Show'
The creators of That '70s Show are back with another series of the exact nature, That '90s Show, occurring 24 years after the original one. Terry Turner and Bonnie Turner created the new show with the support of Lindsay Turner and Gregg Mettler. 
The original show launched on Fox from 1998 to 2006, attracting more reviews and critics after Netflix acquired it. The streamer then ordered ten episodes for a spin-off of That '70s Show, whose filming began in February to July 2022.
'That '90s Show' Debut Date
Netflix provided the derivative, That '90s Show, with a Thursday, January 19, 2023, premiere date right around the corner.
What's 'That '90s Show' About?
That '90s Show is an upcoming period teen situation-comedy set in the summer of 1995 and starring some characters from its pacesetter. The show revolves around Donna Pinciotti and Eric Forman's teenage daughter, Leia Forman, as she navigates the summer holiday with fellow teenagers at her grandparents' home. 
This Netflix series is the best to awaken your '90s vibes, continuing with the events of That '70s Show two decades later. The original show left some details pending after Eric graduated from high school, his break up with Donna, and his relocation to Africa. Those are some of what the upcoming show will tackle in ten amazing episodes.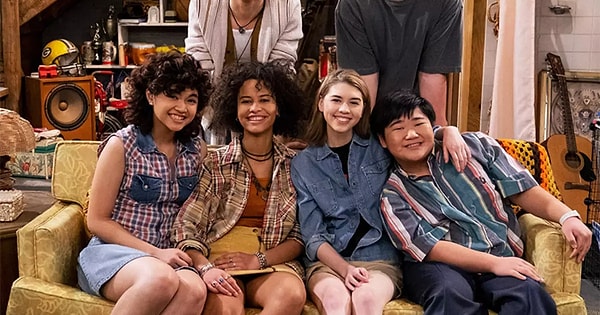 Has Netflix Revealed the Trailer for 'That '90s Show' Season One?
Yes! Netflix shared the official trailer and teaser for That '90s Show rough two weeks apart. The official trailer is broader than the teaser, lasting 2 minutes and 25 seconds. 
It presents an entirely new generation without forgetting the presence of Leia's parents and grandparents.
Who Created 'That '90s Show?
Netflix's That '90s Show is created by Terry Turner and Bonnie Turner (from That '70s Show), with Lindsay Turner and Gregg Mettler as co-creators. 
The original Turners also serve as chief producers alongside Kurtwood Smith and Debra Jo Rupp, while James Iha works on the music desk. 
That '90s Show is a production of The Carsey-Werner Company.
Who Casts 'That '90s Show' Season One?
That '90s Show welcomes back several actors from its 1998 predecessor, blending them with their children and grandchildren. Some of the returning casts include Debra Jo Rump as Leia's grandmother, Kitty Forman and Kurtwood Smith Leia's grandfather, Red Forman. 
Other special stars are Callie Haverda  (Leia), Ashely Aufderheide (Gwen), Mace Coronel (Jay), Maxwell A. Donovan (Nate), Reyn Doi (Ozzie), and Sam Morelos (Nikki). 
Topher Grace, Mila Kunis, Laura Prepon, and Ashton Kutcher will return in the show as Eric, Jackie, Donna, and Michael, respectively.
Scroll Down for Comments and Reactions