'The Summer I Turned Pretty': Differences to Note Between the Prime Video's Adaptation and the Book
News
>
'The Summer I Turned Pretty': Differences to Note Between the Prime Video's Adaptation and the Book
Amazon Prime Video's adaptation of Jenny Han's book of 2009, The Summer I Turned Pretty, has become a favorite fan's achievement. 
Han is a prominent writer of teenager adult romance, and following the success of Netflix's To All the Boys, her pieces a to die for.
What's the Adaptation About?
The series follows Belly Conklin's flourishing love life between two brothers. At the peak of her teenage hood, Conklin hopes to begin her love life with Conrad Fisher during the summer.
However, Conklin discovers that Conrad has transformed when she lands at the beach home where the pair's families spend their summer together. Unlike Belly, Conrad's family is wealthier and owns a magnificent beach house and a country club where Steven, Belly's older sibling, will work this summer. 
Luckily, Belly manages to get Conrad like her, but as days go by, she discovers she has an intense romantic feeling for his sibling. In this dilemma, Belly must settle her decisions before the debutante ball. Additionally, she must decide who she is and wants she wants to be.
How is the Series Different from the Book?
Like all book adaptations, Prime Video tried to make a few advancements to make the series more catchy and up-to-date. These are the several notable differences we have handpicked for you:
1. Belly's First Kiss
In Jenny Han's novel, Belly said her first kiss was Jeremiah as they played Truth or Dare. She also mentioned having mixed feelings about the kiss since she was in love with Conrad and wanted her first kiss to be extraordinary. 
The adaptation doesn't specify Jeremiah or anyone else as Belly's first kiss.
2. Susannah's Cancer
In the novel, everyone knows that Susannah deals with cancer and is undertaking treatments and chemotherapies even though she initially thought she was doing great. 
The series made a few advancements to this case by deciding that no one except Laurel knows about cancer. Susannah keeps it a secret from Steven, Belly, and her boys because she wants them to enjoy the summer without having to sympathize with her condition. 
The series further twisted it, making Conrad learn about it even though Susannah had tried hard not to disclose the condition. This becomes the reason for his passive and distant attitude throughout the series.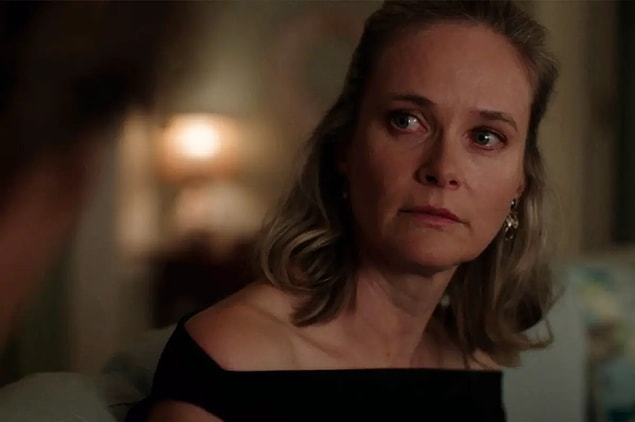 3. Traveling Back in Time
Traveling back in time is interesting, mainly when used in a novel; it gives a detailed background regarding a specific event or character. Han added several jumps between the chapters, majorly about Belly's 11s and 14s. 
Memories are also mentioned in the series, although not as detailed as in the novel. For instance, the series doesn't say the teenagers' Truth or Dare game.
4. The Debutante Hall
In the series, Susannah persuades Belly to participate in the treasured debutante ball- a formal event to salute the coming-of-age of young ladies in a great way. The event plays a significant role in the series as it's when several major revelations occur. 
In Jenny Han's novel, there's no debutante ball at all. It may have been included in the series to bring Belly more confusion and tension regarding her feelings for the Fisher siblings.
5. Jeremiah's Sexuality
Even though it wasn't explicitly mentioned in the novel, Jeremiah is straight and interested in females only. The series' Jeremiah flirts and makes out with both genders and is said to have unfixed sexuality. 
This advancement received massive praise from online fans, especially those still uncovering their identities.
6. Taylor's Visits
In the novel, Belly's close friend is only present in the memories. The series plays a significant role as she meets new people, visits cousins, and stays at the beach house for a while to enjoy summer with Belly. 
At one time, the two friends almost broke up concerning the Steven and Taylor situation, but they reconciled during Taylor's next visit.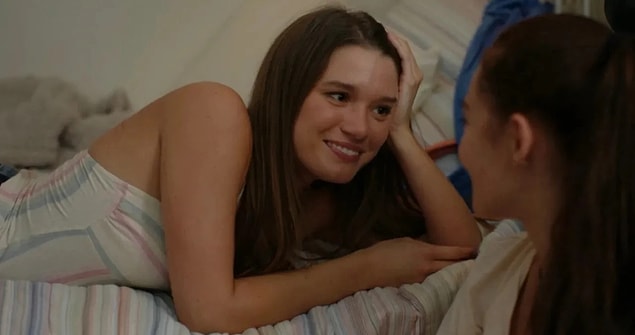 7. The Diversified Cast
The Summer I Turned Pretty TV series introduced a more comprehensive range of characters than the original novel. While the book never mentioned that Belly is white, the series brought her out as white from her dad's side and Korean from her mom's side. 
Cleveland, a guest character, is Filipino, while Nicole is Black even after being mentioned as a blonde in the novel.
Han talked to CinemaBlend regarding the inclusion of extra diversity in the cast members. 'When I handle the adaptation, I wish to reflect on our current moments, and diversity is on the top list. This was a great chance to display various talents as we have an Asian America kind of a family show. It feels natural to the story, the characters, and the show.'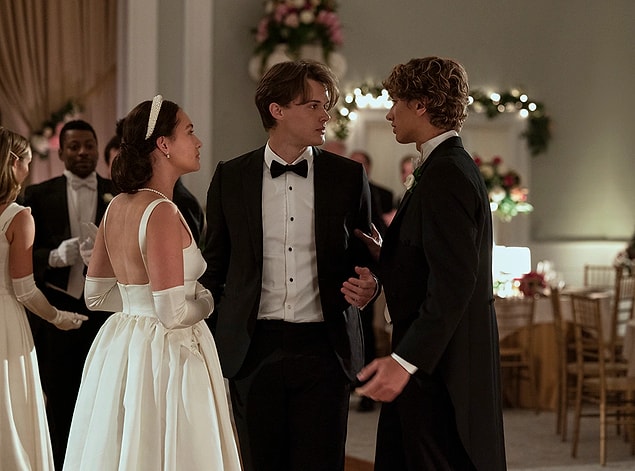 8. The Ending
The series' final scene displays Conrad and Belly sitting on the beach after the deb ball and knowing about Susannah's condition. Conrad apologizes to Belly for his new attitude and then reveals his romantic feelings toward her. Unlike the novel, which ends with Conrad and Belly reuniting after summer, The Summer I Turned Pretty adaptation ends with the pair kissing. 
The series has already been renewed for another installment to give you more chances to meet your beloved characters on screen. All the episodes are available for streaming via Amazon Prime Video.