The Shapeshifting Intensity of Elvis Costello's 'The Boy Named If'
News
>
The Shapeshifting Intensity of Elvis Costello's 'The Boy Named If'
It's understandably difficult for a nearly-70-year-old British man to keep things fresh in his music. That's probably why Elvis Costello's 21-century musical output has alternated between a classic approach and sounding completely different than before. 2020's Hey Clockface was the latter, chaotic and unable to decide which direction the mercurial songwriter wants to go. Thankfully, The Boy Named If rights the ship just a bit despite being a similarly messy record, and while it's not as cohesive as Look Now (2018), Costello's newfound energy and passion on the album is undeniably praiseworthy.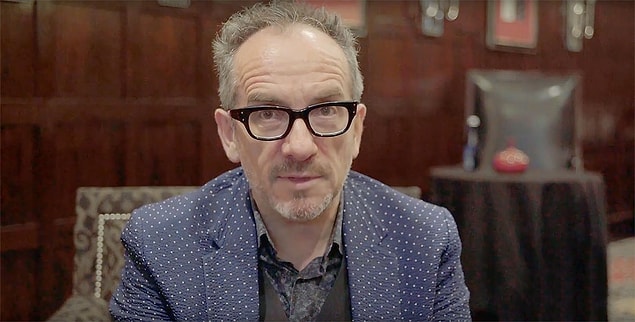 The Massive Discography of Elvis Costello
The Boy Named If is Elvis Costello's 32nd studio album, so you cannot fully judge his music without the context. Debuting with My Aim Is True and three non-charting singles in 1977, his reputation exploded later in the year thanks to playing his forbidden track "Radio Radio" on SNL (from which he was subsequently banned). Though his music never had the distorted edge of punk or hard rock, he maintained a rebellious status and released eleven new albums in his first ten years of recording, often with a socially progressive bent.
The Verdict on 'The Boy Named If'
From the surface, The Boy Named If contains more spirited rock songs than any other Costello album of the past couple of decades. Opening with "Farewell, OK" was a strong choice, but songs like "The Boy Named If," "Paint the Red Rose Blue," and "My Most Beautiful Mistake" continue his recent efforts of establishing narrative-driven point-of-views with a variety of tempos and moods. No one adjective covers the best tracks of The Boy Named If, and that universality is part of the repeatedly-rewarding joy of Costello's music. Though this record is his most instantly classic in a long time, the wandering spirit at the heart of his new music will luckily never cease.
Rating: 8/10
★★★★★★★★☆☆
Tracklist