News
The 'Sexify' Trio Returns for More Discoveries in Second Season
The 'Sexify' Trio Returns for More Discoveries in Second Season
Your favourite computer science students from Sexify are back for the show's second season. Netflix recently revealed the premiere date and official trailer, getting fans to yearn for more details concerning the upcoming season. Sexify initially landed on Netflix in April 2021, with eight episodes of the first season. 
The Polish sex comedy received massive praises and reviews across the globe, revealed through 3/5 stars on Common Sense Media, an 83% average Tomatometer on Rotten Tomatoes (supported by an 82% average audience score), and a 6.5/1-star rating on IMDb. 
Netflix renewed the series for season two and offered a January 2023 release date.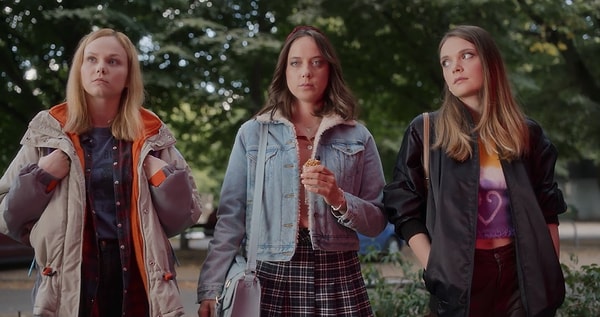 What's the Plot for 'Sexify' Season Two?
Netflix's Sexify follows a computer science student, Natalia Dumala, in her attempt to invent an application for meeting female sexual desires and orgasms in partnership with her friends Monika Nowicka and Paulina Malinowska. The girls decide to name their upcoming application Sexify. 
While working on their project, Natalia and her friends dive deeper into different complicated sexual worlds, which expose them to discoveries. Regardless of their unmatchable determination and dedication, the trio failed in the previous competition but kept their hopes high. 
The upcoming season will see the girls striving to maintain a balanced personal and school life, their project, and a demanding investor.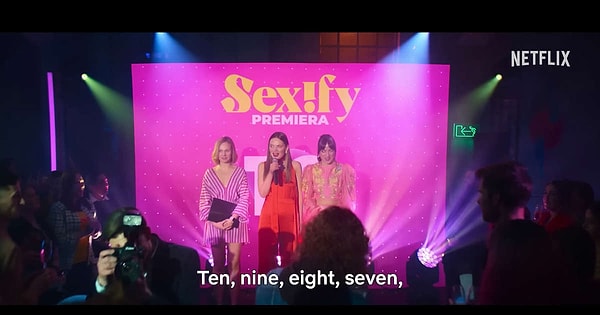 Has Netflix Revealed the Trailer for 'Sexify' Season Two?
Yes. Netflix uploaded the official trailer for Sexify, the second season, three weeks ago. 
The trailer runs for 2 minutes and 14 seconds, preparing fans with what to expect when the entire season premieres.
Who Created 'Sexify?
Sexify is directed by Piotr Domalweski and Kalia Alabrudzińska, with Radzimir Dębski on the music desk. 
The show is a production of Akson Studio for Netflix.
Who Casts 'Sexify' Season Two?
The second season of Sexify returns with familiar faces from the predecessor, including the leading trio, Aleksandra Skraba (Natalia Dumala), Sandra Drzymalska (Monika Nowicka), and Maria Sobocińska (Paulina Malinowska). 
Other characters are Edyta Torhan (Natalia's mom), Magdalena Grąziowska (Lilith), Jan Wieteska (Adam), Piotr Pacek (Mariusz), Bartosz Gelner (Konrad), and Cezary Pazura (Marek Nowicki).
When is 'Sexify' Season Two Coming Out?
Season two of Sexify will launch exclusively on Netflix on Wednesday, January 11, 2023, with eight captivating episodes. 
Fans can catch up with season one on the above platform per its streaming plans.
Scroll Down for Comments and Reactions