News
'The Rig': Amazon Prime Video's Original Scottish Supernatural Drama Thriller Show
'The Rig': Amazon Prime Video's Original Scottish Supernatural Drama Thriller Show
A new year is approaching, and Prime Video can't help but release new shows for the most exciting beginning ever. The streamer has several shows scheduled to premiere in January 2023, including The Rig, a David Macpherson creation. 
The Rig is a Scottish supernatural drama and thriller TV show, partially based on David Macpherson's stories from his father about working in the gas and oil industry. 
Amazon Prime Video offered a green light for the show in November 2020, while the filming happened between March and August 2021. The streamer provided the show with a January 2023 premiere date.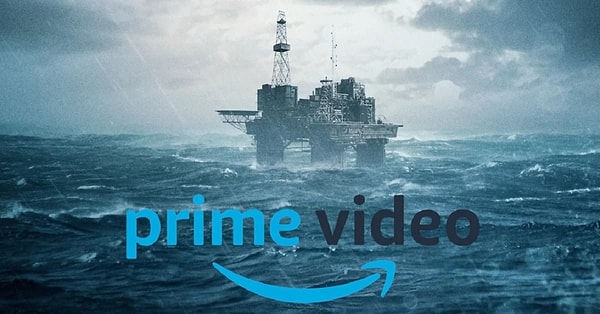 What's Prime Video's 'The Rig' About?
The Rig follows a crew working from a remote Scottish oil rig, preparing to return to the mainland after a puzzling fog attacks them, accompanied by unimaginable forces. 
Communication with the outside world is suddenly cut, with all sorts of tension building across the Rig. The Rig will see the oil workers striving to understand the reason behind the mysterious forces and fog. 
Various incidents and accidents result in the discovery of generational blame, testing the power of endurance and loyalty.
Is There a Trailer for 'The Rig'?
Prime Video posted the official trailer for The Rig season one on its main YouTube Channel nearly a month ago. 
The trailer lasts 2 minutes and 14 seconds, showcasing the horrifying scenes of massive fog surrounding Kinloch Bravo-an active oil drilling platform located 150 miles off the Scottish coast. 
It proceeds with efforts to reach the outside world and understand the source of the misfortune.
Who Created 'The Rig'?
The Rig is created by David Macpherson, who also wrote the show alongside Meg Salter and Matthew J. Morgan. 
John Strickland (for the first three episodes) and Alex Holmes (remaining episodes) directed the show, with Suzanne Reid as the producer and Derek Wax as a co-chief producer. 
The Rig is a Wild Mercury Productions creation for Amazon Prime Video.
Who Casts 'The Rig' Season One?
The first season of The Rig welcomes various talented faces into action, including Martin Compston (Fulmer Hamilton, the Communications Officer), Iain Glen (Magnus MacMillan, the group leader), Rochenda Sandall (Cat Braithwaite, the Rig's medic), and Owen Teale (Lars Hutton, the Head Driller). 
Other characters include Emun Elliot (Leck Longman), Richard Pepple (Grant Dunlin), Mark Bonnar (Alwyn Evans), Abraham Popoola (Easter Ayodeji), Stuart McQuarrie (Colin Murchison), Moll Vevers (Heather Shaw), and Emily Hampshire (Rose Mason).
When Will 'The Rig' Premiere?
Season one of The Rig launches on Friday, January 6, 2023, with six episodes. 
Plenty of promotional tweets, posters, and fan art have been posted by casts and Prime Video branches ahead of the official premiere of The Rig.
Scroll Down for Comments and Reactions