News
'The Price of Glee': Investigation Discovery Docuseries Exposes the Truths Behind the Deaths of Three Main Casts
'The Price of Glee': Investigation Discovery Docuseries Exposes the Truths Behind the Deaths of Three Main Casts
Is it a curse or coincidence that Glee lost three main casts in peculiar ways? Investigation Discovery is about to give you the answers in its docuseries The Price of Glee. 
Brace yourselves, Gleeks, for shocking twisted truths that a lot was going on behind Glee's curtains beyond singing and twinkling toes.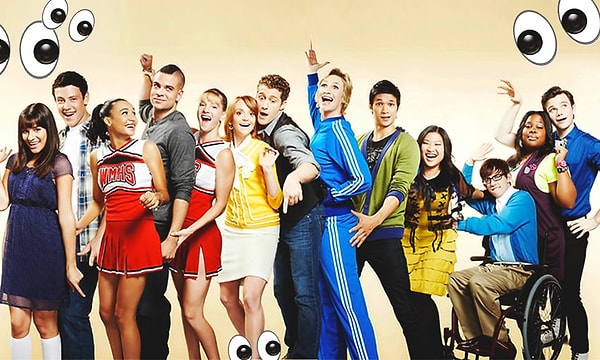 Investigation Discovery Released the Trailer for 'The Price of Glee'
The network dropped the nostalgic documentary series trailer a day ago, on December 8 2022, focusing on exclusive interviews with victim families, friends and some of the show's crew members. 
The trailer highlights, 'In May 2009, 10 young actors made their TV debut on Glee. By 2020, all of them would be famous. And three of them would be dead.' Namely: Cory Monteith, Mark Salling and Naya Rivera. 
The interviews also detail Monteith's journey to superstardom and the demons that eventually crippled him, causing his unforeseen death. 
Apart from the chilling deaths of the Glee trio, The Price of Glee highlights the effect of the hit teen drama series on pop culture and TV, and the controversies of the cast on and off the screen. 
We'll get to see Salling's fallout with co-stars after surprising revelations of child pornography possession allegations in 2015, for which he pleaded guilty in 2017. 
Rivera's father, George Rivera, will also be captured as he pays tribute to his daughter and reminiscences her life as a young actress.
How Did the 'Glee' Stars Die?
Cory Monteith, one of Glee's oldest main cast, died on July 13 2013, from a heroin overdose. His body was found in a hotel in British Columbia. The Canadian actor was the only one to die while the series was still airing, during which he was dealing with drug issues leading to his rehabilitation months before his sad demise. 
Mark Salling committed suicide five years later at 35 on January 30 2018, before his sentencing hearing on March 7. 
Naya Rivera later drowned on July 8 2020, at 33, while on a boat trip with her 5-year-old son at a lake in Southern California.
'Glee' Main Casts
Glee was helmed by Ryan Murphy, Brad Falchuk and Ian Brennan and aired for six seasons from 2009 to 2015 on Fox. 
The musical series catapulted unknown young faces to stardom, including Lea Michelle, Kevin McHale, Chris Colfer, Darren Criss, Amber Riley, Harry Shum Jr., Jenna Ushkowitz, Dianna Agron, Chord Overstreet, Heather Morris, Jonathan Groff and Grant Gustin.
'The Price of Glee' Premiere Date
Though Glee went off the air several years ago, its controversies and bizarre deaths are still being discussed to date. Hopefully, The Price of Glee will unveil some mysteries.    
The three-part docuseries premieres on Monday, January 16 2023 on ID and discovery+.
Scroll Down for Comments and Reactions