News
'The Players Club' – Release Date, Synopsis, Cast and More
'The Players Club' – Release Date, Synopsis, Cast and More
Ice Cube's feature film directorial debut, 'The Players Club,' is a 1998 American dark comedy drama-thriller film written and directed by him. Bernie Mac, Monica Calhoun, Jamie Foxx, John Amos, A. J. Johnson, Alex Thomas, Charlie Murphy, Terrence Howard, Faizon Love, and LisaRaye feature alongside Ice Cube in the film.
'The Players Club' Release Date
'The Players Club' will be on Netflix on Wednesday, June 1st.
'The Players Club' Trailer
Watch the official trailer of the film 'The Hurt Locker' here.
'The Players Club' Synopsis
Diana, a young mother who works at a shoe store, meets Tricks and Ronnie, two strippers. They advise her to work for a large sum of money at The Playa's Club. The woman accepts and quickly welcomes her cousin to the group. Then she discovers that her cousin is making house calls, which she was bribed to do by Tricks. After nearly being raped by an obsessed fan, Diana goes home to find her cousin sleeping with her ex-boyfriend. She throws her cousin out and begins dating Blue, a club DJ. Diana's cousin contacts her one night, requesting her to fetch her up from a bachelor celebration. Diana refuses, and her cousin is raped shortly after. Now she only has one choice: put Tricks in her place.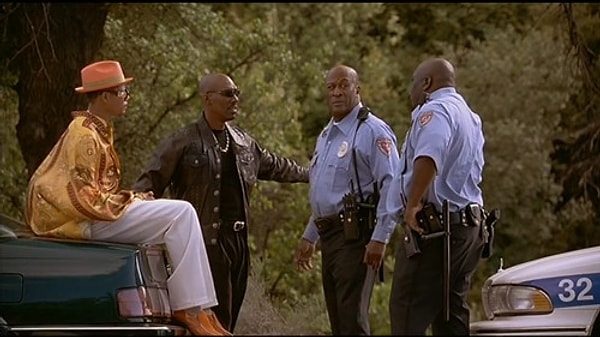 'The Players Club' Box-Office and Critical Reviews
On April 10, 1998, 'The Players Club' had a limited release and debuted at #5 at the box office, grossing $5,894,607 in its first weekend. The picture received a wide release on April 24, 1998, and debuted at #9 at the box office, collecting $2,034,303 in its first weekend. The picture grossed $23,047,939 in the United States and $23,261,485 worldwide.
'The Players Club' had a 31% rating on Rotten Tomatoes, based on 16 reviews with an average rating of 5.110. Roger Ebert gave the film a three-star review. 'The film writing and directing debut of actor and rapper Ice Cube, looks in a seriocomic way at the tawdry, exploitative life of a Georgia strip joint. The lines between prey and predator are blurred in this raw, raunchy movie,' said Peter Stack of the San Francisco Chronicle. Janet Maslin of the New York Times called it 'a hearty throwback to the formula behind '70s blaxploitation films.'
Are you looking forward to watching 'The Players Club' on Netflix? Let us know your thoughts in the comment section below.
Scroll Down for Comments and Reactions