News
The One That Started it All: 'Step Up' (2006) Comes to Paramount+ in June
The One That Started it All: 'Step Up' (2006) Comes to Paramount+ in June
Not only a dance musical but also a story about Channing Tatum and Jenna Dewan falling in love, Step Up (2006) is the first film of the Step Up franchise that spawned four sequels and one series. 
Kicking off with the lead single Give It Up To Me by Sean Paul and Keyshia Cole, step back to the simpler time in dance and love with this romantic drama film.
'Step Up' Storyline
Set in Baltimore Maryland, Step Up features out-of-the-hood Tyler Gage (Tatum), whose wrong company lands him in trouble with the Maryland School of Arts. Tyler is sentenced to 200 hours of community service at the school for the vandalism of its theatre. 
Working as a janitor, Tyler meets dance Nora Clark (Dewan), preparing for her senior showcase. Kicking off on a not-so-great start, the two decide to help each other out, Nora with her showcase and Tyler with his audition to prove that he deserves a shot to study at Maryland School.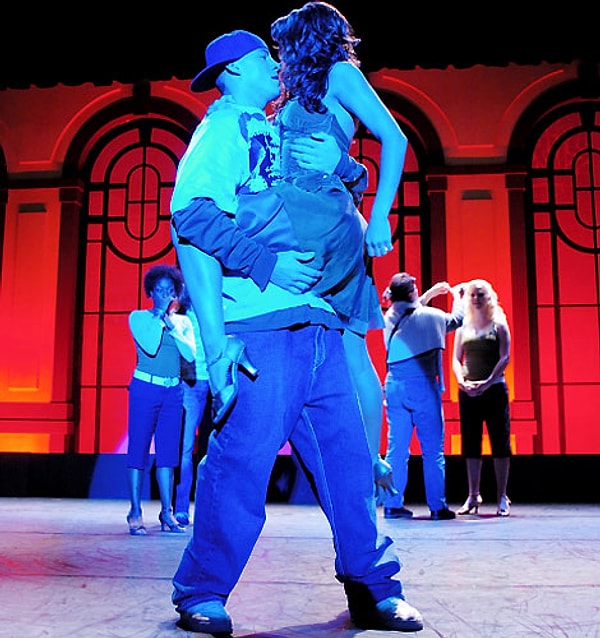 Cast of 'Step Up'
Step Up presents Tatum as Tyler and Dewan as Nora. Other casts include Mario as Miles Darby, Nora's friend and DJ, Drew Sidora as Lucille "Lucy" Avila, Nora's best friend, Damaine Radcliff as Marcus "Mac" Carter, Tyler's best friend, Alyson Stoner as Camille, Tyler's foster sister, De' Shawn Washington as Skinny Carter, Rachel Griffiths as Director Gordon, Josh Henderson as Brett Dolan, Nora's ex-boyfriend and Deirdre Lovejoy as Katherine Clark, Nora's mother.
'Step Up' Performance
Despite its mixed reviews and low critic ratings, Step Up performed well at the box office, scooping $114.2 million globally on a budget of $12 million. It was also well received by the audience, scoring 83% from Google Users.
'Step Up' Franchise
Its follow-up films include Step Up 2 The Streets (2008), Step Up 3 (2010), Step Up Revolution (2012) and Step Up: All In (2014). The film also sired the series Step Up: High Waters, which debuted in 2018 and ran for two seasons.
Watch Step Up (2006) today on Paramount+.
Scroll Down for Comments and Reactions