News
The Incredibly Successful Horror Film 'M3gan' Shows the Dark Side of Artificial Intelligence
The Incredibly Successful Horror Film 'M3gan' Shows the Dark Side of Artificial Intelligence
Do you ever feel that with all this technology surrounding us that something or someone is watching you? Universe Pictures' M3gan vividly shows the aftermath of taking Artificial Intelligence too far.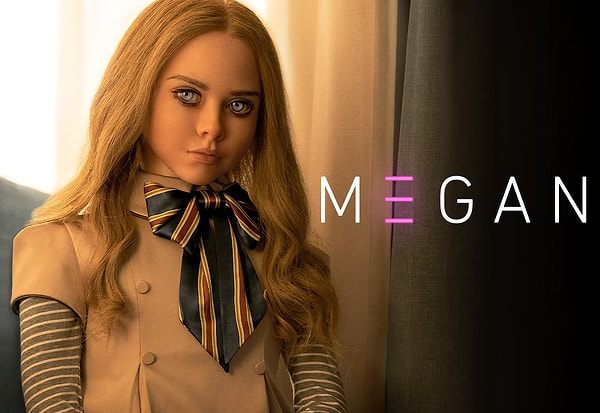 'M3gan' Storyline
The sci-fi horror film M3gan landed in U.S. theaters on Friday, January 6, 2023, and has seen much praise from critics and audiences, setting the bar high for the horror genre this year. 
Directed by Gerard Johnstone from a script crafted by Akela Cooper, M3gan chronicles the unfortunate car accident of Ava and Ryan in the mountains of Oregon, leaving eight-year-old Cady orphaned. Cady's maternal aunt Gemma, who has no experience in child rearing, takes her in. To make up for her lack of maternal instincts, Gemma, a roboticist at Funki, Seattle, invents a creepy AI doll called M3gan (Model 3 Generative Android) to become Cady's companion, friend and protector. 
After a test run failure with her boss, David Lin, Gemma is forced to abandon the M3gan project and remodel another toy set to maximise the company's profits. However, Gemma can't abandon her M3gan project because she finds it hard to balance work and parenting, and Cady desperately needs help to cope with her parents' death.
Convinced that she can get David on board, Gemma tries to demonstrate M3gan's' pairing with Cady's. But things start to go awry when the unsettling leg-shaking invention develops a mind of her own, taking her protection detail literally by eliminating anyone who seems remotely harmful to her young human counterpart. Ouch! Better stick to lifeless barbie dolls instead.
'M3gan' Cast
Amie Donald physically wears the skin of the film's antagonist while Jenna Davis voices the titular character. The film's other characters include Allison Williams as Gemma, Violet McGraw as Cady and Ronny Chieng as David Lin. 
Other names affiliated with the movie are Jen Van Epps, Brian Jordan Alvarez, Jack Cassidy, Amy Usherwood, Lori Dungey, Stephanie Garneau-Monten, Arlo Green and Kira Josephson.
'M3gan' Is a Big Phat Success at the Box Office
The Jason Blum and James Wan production grossed over $ 30 million in its debut weekend, exceeding predictions of between $17-20 million. The excessively positive word-of-mouth is responsible for the film's exemplary performance at the cinemas. 
M3gan trails behind Avatar: The Way of Water, which has thus far grossed a cool $1.713 billion worldwide, making it the highest-grossing film of 2022.
'M3gan' Meme
On top of M3gan's enormous success, the titular character has swiftly become a meme, with alternative soundtracks from famous music artists like M3gan Thee Stallion. 
The hashtags #M3gan, #M3gandance and #M3ganmovie have gone viral on TikTok, accumulating 1.5 billion views. 
M3gan has set a hard-to-beat bar for horror films this year. Let's hope the upcoming Evil Dead Rise, Scream VI, The Nun 2, The Exorcist, Winnie the Pooh: Blood and Honey and more entrees surpass expectations.
Scroll Down for Comments and Reactions