News
The Four Girlfriends Are Back for More Twists & Heat in 'Harlem' Season Two
The Four Girlfriends Are Back for More Twists & Heat in 'Harlem' Season Two
Tracy Oliver's Harlem is returning to Prime Video for its second season after a year of waiting. The show premiered on the streaming platform in December 2021, followed by a renewal for the second season, which came in February 2022. 
Harlem was announced in July 2019 as a comedy series, although it was untitled then. Its filming was delayed due to COVID-19-related issues, beginning later in 2021. 
The show managed a whopping 7.2/10 stars on IMDb, a 96% average Tomatometer (accompanied by a 78% average audience score) on Rotten Tomatoes, and 5.6 /10 stars on FilmAffinity for its first season.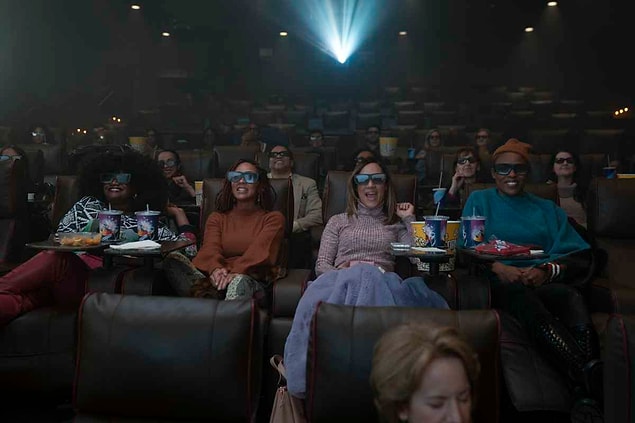 'Harlem' Season Two Plot?
Harlem follows a quadruplet of girlfriends who met as students at New York University, sticking together until their thirties. The four friends are now striving to balance their personal lives, friendship, and careers in Harlem, New York City. 
Season one saw Camille strive to get her life in line, Tye focused on her future, Angie celebrate a hopeful turn for her career, and Quinn proclaimed a self-discovery journey. Fans are eager to see what the four friends have for them in the second season.
Has Prime Video Unveiled the Trailer for 'Harlem' Season Two?
Yea! Prime Video shared the official trailer for Harlem season two a week ago via its primary YouTube Channel. 
In 2 minutes and 7 seconds, the trailer welcomes back the ambitious ladies Angie, Camille, Quinn and Tye for more relationship and career shenanigans. This season appears to be everyone's, as they all have something to showcase.
Who are the Creators of 'Harlem'?
Harlem is created by Tracy Oliver, who also chief produced with Pharrell Williams, Mimi Valdés, Amy Poehler, Kim Lessing, and Dave Becky. 
The show is a co-production of Paper Kite Productions, Amazon Studios, I Am Other, 3 Arts Entertainment, and Universal Television with producers Shani Saxon, Britt Matt, and David Bausch.
Who Will Appear in 'Harlem' Season Two?
The second season welcomes the four girlfriends, Meagan Good (Camille), Jerrie Johnson (Tye), Shoniqua Shandai (Angie), and Grace Byers (Quinn), back to action.
The supporting characters include Kate Rockwell (Anna), Andrea Martin (Robin), Jasmine Guy (Patricia), Tyler Lepley (Ian), Jonathan Burke (Eric), Kadeem A. Harris (Brandon), Juani Feliz (Isabela), and Sullivan Jones (Jameson Royce).
When is 'Harlem' Season Two Coming Out?
Season two of Harlem debuts on Friday, February 3, 2023, with eight episodes on Prime Video. 
The streamer shared the premiere news via its Twitter account, accompanied by a trailer and caption, "New twists, new love, new heat."
Scroll Down for Comments and Reactions