News
The Award-Winning Polish Rom-Com Movie 'My Wonderful Life' Invades Netflix On February 28
The Award-Winning Polish Rom-Com Movie 'My Wonderful Life' Invades Netflix On February 28
The 2021 Polish rom-com movie 'My Wonderful Life' is about to end February with a bang! Netflix has announced the coming of the award-winning film on the streaming platform this February. 
'My Wonderful Life' is the third feature film for Grzegorzek. It is a story about a modern woman who tries to reconcile different worlds: family, professional and personal, and it is also the story of a man who tries to keep up with her. 
The film won several awards in the prestigious award-giving bodies in Poland including Best Female Role, Best Male Performance, Best Directing, and Odkrycie Empiku - Film.
'My Wonderful Life' Release Date And Trailer
'My Wonderful Life' will be available on Netflix on February 28th. Netflix has released a trailer on this.
'My Wonderful Life' Plot Summary
Joanna (Agata Buzek) appears to be in command of the situation. The amazing woman is a cool mother, a popular teacher, a loving wife, and just a chill lady who others adore. But beneath the surface, she's not quite so innocent and gleaming.
Joanna is tired of trying to fit all of her life's puzzle pieces together precisely, so she seeks solace elsewhere. When someone tries to blackmail her over her affair, she must enlist the help of her entire family to find out what to do next. In this Polish film on self-discovery and understanding, the answer isn't always obvious.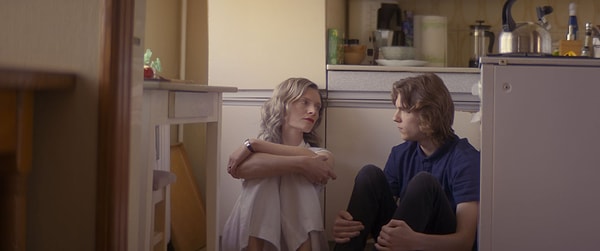 'My Wonderful Life' Cast and People Behind
Major cast of 'My Wonderful Life' are Agata Buzek, Jacek Braciak, Adam Woronowicz, Małgorzata Zajączkowska, Paweł Kruszelnicki, Jakub Zając, Wiktoria Wolańska, Leon Grzegorzek, and Karolina Bruchnicka.
'My Wonderful Life' is helmed by Lucasz Grzegorzek who also did the screenplay. He, too, is the editor of the film along with Maria Zuba.
The film is produced by Natalia Grzegorzek through Koskino in co-production with the Lower Silesia Film Centre.
Let us know your thoughts about the coming of the Polish rom-com movie 'My Wonderful Life' On Netflix.
Scroll Down for Comments and Reactions