News
'The Andy Warhol Diaries (Limited Series)' Is About To Unveil On Netflix In March
'The Andy Warhol Diaries (Limited Series)' Is About To Unveil On Netflix In March
'The Andy Warhol Diaries' is a documentary series on Andy Warhol's life and work. His visual journal entries, presented posthumously by the pop art innovator himself, tell the story of his incredibly broad path as an artist, fluidly shifting across mediums and through eras.
'The Andy Warhol Diaries' Release Date
On March 9, 2022, Netflix will release 'The Andy Warhol Diaries,' a six-part biographical documentary series on artist Andy Warhol.
'The Andy Warhol Diaries' Trailer
The debut trailer for 'The Andy Warhol Diaries' exposes Warhol as the series' narrator, with his narrative performance constructed using cutting-edge AI technology and a blend of his voice and that of actor Bill Irwin.
The Andy Warhol Diaries (From Executive Producer Ryan Murphy) | Official Trailer | Netflix
'The Andy Warhol Diaries' Official Synopsis
According to the official synopsis for the Abstract Submarine-produced series, it will reveal 'much about the very complex man through his own words...and those who worked, created, and played alongside him from the subversive to the mainstream, from John Waters to Rob Lowe,' as well as 'deftly validate Warhol's belief that the idea is not to live forever, but to create art that will.'
About 'The Andy Warhol Diaries'
Warhol gained renown as a commercial illustrator through his New York art studio, The Factory, which was a glamorous hangout for auteurs, drag queens, Hollywood celebrities, and the Warhol superstars, a group of artists.
Campbell's Soup Cans paintings and the Marilyn Diptych, as well as the experimental films Empire and Chelsea Girls, are among his most well-known visual works.
Warhol is also regarded as a gay icon, having lived as an openly gay man prior to the late 1960s gay liberation movement.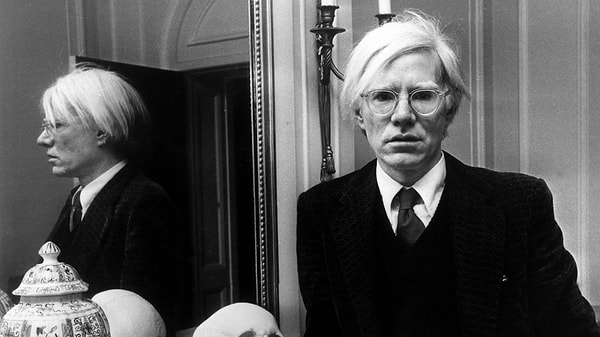 'The Andy Warhol Diaries' People Behind
The series, executive produced by Ryan Murphy, Josh Braun, Stanley Buchthal, Andrew Rossi, Alexis Martin Woodall, and Scott Robertson, promises to provide a never-before-seen perspective on the reclusive Warhol's journey, from his Pittsburgh roots to his evolution as an artist, director, producer, pop culture icon, and more, separating the artist from the art.
'Find Andy like you've never heard him before,' director Rossi said in a tweet announcing the trailer's debut. 'I'm extremely honored that the series I created and directed is coming to Netflix after 11 years in the making,' he says.
Are you excited for the coming of 'The Andy Warhol Diaries' on Netflix on March 9th? Let us know your thoughts in the comment section below.
Scroll Down for Comments and Reactions