News
Tekken Bloodline: Who is Jin Kazama?
Tekken Bloodline: Who is Jin Kazama?
Netflix has adapted the classic Tekken storyline and made an exciting new anime series revolving around Jin Kazama. Let's get to know our main protagonist better and get his background before watching the show.
Even though Jin Kazama is the fan's favorite and basically the flagship character of the franchise, he was only first introduced to the series in 1996 on Tekken 3. So who is Jin Kazama?
Jin is revealed to be the son of Tekken 2's  Jun Kazama and the original game's main character, Kazuya Mishima. That makes him grandson to the villain Heihachi Mishima and his wife Kazumi Mishima. His great grandfather is Jinpachi Mishima which makes the bloodline of Jin quite powerful and strong.
Tekken 3 started off with a young Jin Kazama training under the care of his loving mother who reminded him to control his anger at all times. He was introduced to the  Kazama Style Traditional Martial Arts at a young age, yet he was still powerless when a demonic entity, the ogre,  attacked his mother and destroyed everything dear to him.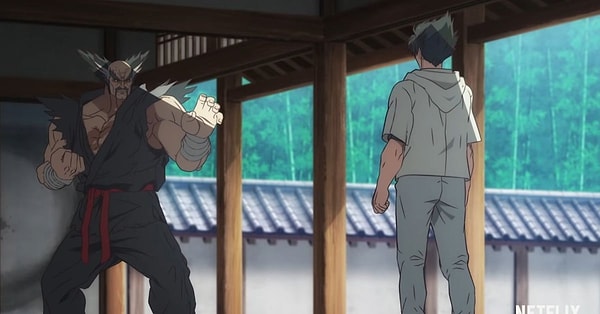 Consumed by hate and anger, Jin forgot her mother's words and vowed to take revenge. Crossing over to the darker and more violent side of his family, Jin embarks on a new adventure and rises up to greater challenges by training under his cruel grandfather in search of greater power. 
Jin has a complicated character with kind roots but violent impulses at the same time. The decisions he makes will have a cataclysmic effect on the world of Tekken. We don't want to spoil the show for you so that wraps up who Jin Kazama is. If you haven't played the games, then definitely watch Tekken: Bloodline to find out.
Scroll Down for Comments and Reactions