News
Sylvester Stallone Invades Netflix In 'Rambo: Last Blood (2019)'- Know The Details
Sylvester Stallone Invades Netflix In 'Rambo: Last Blood (2019)'- Know The Details
'Rambo: Last Blood,' directed by Adrian Grünberg, is a 2019 American action film. The screenplay (from a story by Dan Gordon and Stallone) was co-written by Matthew Cirulnick and Sylvester Stallone and is based on the character John Rambo developed by author David Morrell for his novel First Blood. Paz Vega, Sergio Peris-Mencheta, Adriana Barraza, Yvette Monreal, Genie Kim, Joaqun Coso, and Oscar Jaenada star in the sequel to Rambo (2008), which is the fifth movie in the Rambo franchise. In the film, Rambo (played by Stallone) flies to Mexico to save his adopted niece, who has been abducted and forced into prostitution by a Mexican cartel.
In 2008, plans for a fifth film were announced on and off, with various incarnations being created and canceled. In May 2018, the film was eventually revealed, with Grünberg committed to direct. Principal photography in Bulgaria and Spain began in October 2018 and completed in December 2018, with supplementary photography beginning in May 2019. Brian Tyler returns to compose the score for the picture.
Rambo: Last Blood opened to mixed reviews on September 20, 2019, with critics pointing to the narrative, graphic violence, and charges of racist and xenophobic attitudes toward Mexico. Despite a $50 million production budget and $30 million in print and advertising costs, the film grossed $91.5 million worldwide.
'Rambo: Last Blood (2019)' Release Date And Trailer
'Rambo: Last Blood' is scheduled for release on Netflix on May 1st 2022 alongside Rambo IV. Watch the official trailer of 'Rambo: Last Blood' here below.
'Rambo: Last Blood (2019)' Plot
Vietnam War veteran John Rambo lives in Bowie, Arizona, at his deceased father's horse ranch, which he operates with his old friend Maria Beltran and her granddaughter Gabriela, eleven years after the events in Burma. Gabriela informs Rambo that her friend Gizelle has tracked down Gabriela's biological father, Miguel, in Mexico. Gabriela discreetly drives to Mexico to ask Miguel why he abandoned her and her mother years ago, despite Rambo and Maria's warnings. Gizelle takes Gabriela to Miguel's apartment, where he tells her coldly that he has never cared about her or her mother.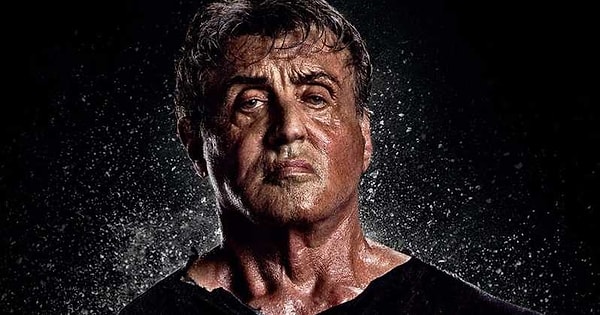 Gizelle takes a bereft Gabriela to a local bar, where she is drugged and kidnapped by Mexican cartel enforcers. Meanwhile, Maria reports Gabriela's disappearance in Mexico to Rambo. Rambo hurries to Mexico, questioning Miguel and Gizelle about Gabriela's whereabouts. Gizelle unwillingly guides Rambo to the bar where Gabriela was last seen, where he confronts El Flaco, Gabriela's final contact. Carmen Delgado, a mystery woman, follows Rambo as El Flaco guides him to Gabriela's location. The cartel, led by the Martinez brothers Hugo and Victor, confronts, beats, and marks Rambo right away. They confiscate his driver's license, which includes the address of Rambo's property as well as a photograph of Gabriela, whom Victor recognizes. Because of Rambo's conduct, the cartel has vowed to mistreat Gabriela even worse.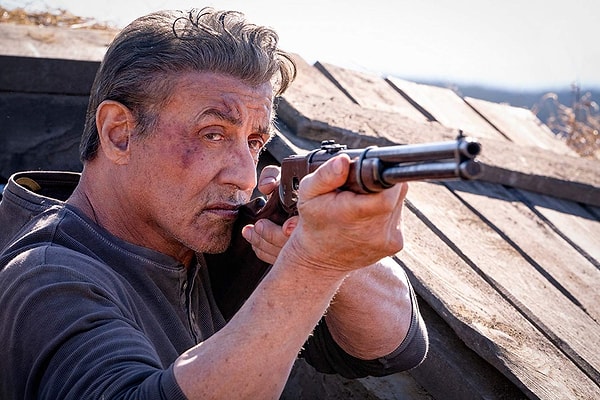 Carmen returns Rambo to her home, where she looks after him for four days until he is fully recovered. While Carmen looks after Rambo, Gabriela is undressed and repeatedly dosed with heroin before being sold to be raped. Carmen claims to be a freelance journalist investigating the Martinez brothers, who kidnapped and murdered her sister. Rambo then storms one of the brothels, murdering numerous men until he discovers Gabriela, who has been drugged. Rambo thanks Gabriela for giving him hope for ten years while driving back home in his pickup, but she dies from the forced overdose. Rambo, infuriated, sends Maria away and sets up traps at the ranch in preparation for a confrontation, then returns to Mexico to ask Carmen for assistance in finding Victor. Carmen initially refuses and tells Rambo that it will do nothing, but as he appeals to her sadness and frustration, she is persuaded.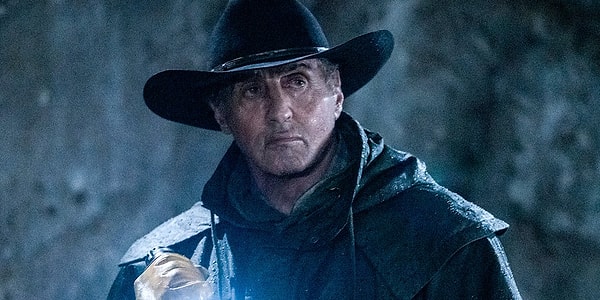 Victor's house is raided by Rambo, who kills numerous guards and decapitates Victor. Hugo sends a big train of 7 SUVs full of mercenaries to Rambo's property in revenge, but they all fall victim to Rambo's planned traps. Rambo saves Hugo for last, mutilating him and ripping his heart out, instantly murdering him. In the aftermath, a frail Rambo sits on the porch of his father's home, determined to battle on and keep his loved ones' memories alive. Flashbacks to sequences from the first four films in the franchise are played throughout the credits, with Rambo ultimately mounting his horse and riding off into the sunset.
Are you excited for the arrival of the 2008 film 'Rambo: Last Blood' on Netflix on May 1st, 2022? Let us know in the comment section below.
Scroll Down for Comments and Reactions