News
Spanish-language Thriller Series 'Intimacy' Premieres on Netflix in June – Release Date and What We Know So Far
Spanish-language Thriller Series 'Intimacy' Premieres on Netflix in June – Release Date and What We Know So Far
Netflix is releasing a brand-new Spanish-language thriller series called 'Intimacy.' It's about an unsuccessful London singer who meets with a woman once a week for a series of intense sexual experiences to escape life's reality. However, when he begins probing about her, their relationship is jeopardized.
Release Date
'Intimacy' will be dropping on Netflix on Friday, June 10.
Trailer
Netflix just released a trailer for the film 'Intimacy'. Check it out below.
Storyline
'Intimacy' tells the story of a rising female politician whose entire political career is jeopardized when a highly personal video clip of her sexual life is released to the press and public. In a hard career like that, it also brings into the picture four more women who are obliged to come out and walk a fine line between what belongs in the public and what should be kept private away from prying media glares. 'A rising politician's career is imperiled when a secretly recorded film of her sex life is revealed to the public,' according to the official synopsis.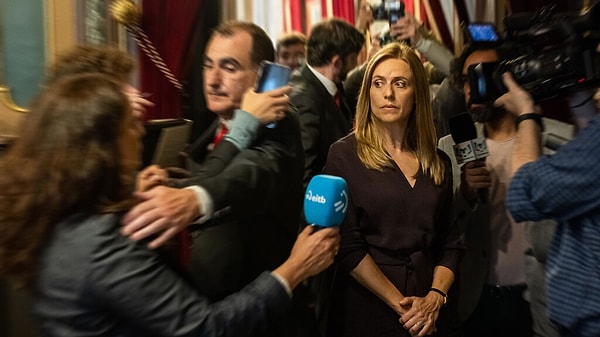 Cast
The series stars Itziar Ituño ('Money Heist') as the politician. She is joined by Verónica Echegui, Patricia López Arnaiz, Ana Wagener and Emma Suárez., 
The series has been created by Verónica Fernández and Laura Sarmiento and directed by Jorge Torregrossa, Ben Gutteridge alongside Marta Font and Koldo Almandoz.
Are you excited for the arrival of 'Intimacy' on Netflix? Let us know your thoughts in the comment section below.
Scroll Down for Comments and Reactions