News
South Korean Animated Short Film 'Larva Pendant' Hits Netflix In May
South Korean Animated Short Film 'Larva Pendant' Hits Netflix In May
'Larva Pendant' is an upcoming South Korean family and comedy short film based on the Larva Kids animated series. Larva (also known as Larvae) is a Korean computer-animated television series made by TUBA Entertainment in Seoul, South Korea. The main characters in this cartoon are two slugs. Yellow, a dimwitted and happy-go-lucky yellow-colored slug, and Red, a mostly hot-tempered and greedy red-colored slug, are the stars of the program. There's no dialogue in the show: characters either do not speak, except Chuck, Grace and other human characters.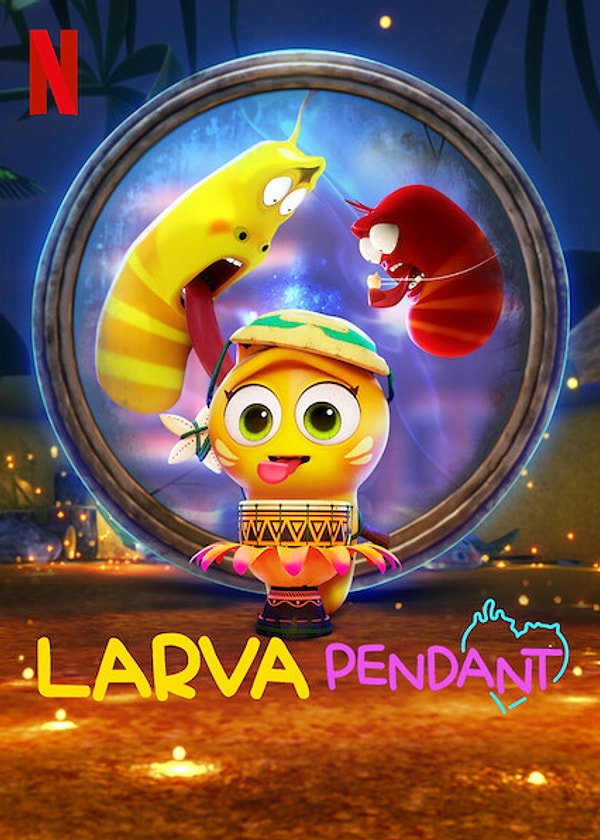 'Larva Pendant' Plot
Throughout the show's few episodes, two slugs simply known as Red and Yellow engage in a variety of humorous bouts with other animals such as flies, mosquitoes, dung beetles, and snails. Slugs and bugs fight over ice cream, jewels, shoes, even earbuds that have been flushed down the toilet by humans in several of the stories. As in earlier Tom and Jerry flicks, there is no dialogue between the intelligent Red and the enormous and clumsy Yellow.
'Larva Pendant' Release Date
You can watch 'Larva Pendant' on Netflix from anywhere in the world. It will be available to view from Wednesday, May 25th, 2022.
'Larva Pendant' Showrunners
'Larva Pendant' is directed by Young-cheol Joe. Writers are Young-cheol Joe, Ji-yeon Kim and Chan-me Kwon. Executive producers are Sungjai Ahn and Eugene Kang. Producers are Ki-tae Kim, Ji-na Kim, Sang-koo Lee, Sean Song, Alex Sung and Catherine Yoon.
LARVA ISLAND TRAILER | ONLY ON NETFLIX | LARVA Official
'Larva Pendant' Cast & Characters
Main voice cast Includes Hong Bum-ki and Kang Si Hyun as Yellow and Red.  
Main characters are:
Yellow – a dimwitted and happy-go-lucky yellow-colored slug with an antenna. He typically obeys Red, but when it comes to eating, he goes insane. When he is experiencing strong emotions, he turns yellow to brown and develops dark green tones around his mouth.
Red – a mostly hot-tempered and greedy red-colored slug. Red is frequently seen injuring Yellow, however he typically injures himself instead. When he is angry, afraid, frustrated, or in a terrible panic, he usually shrieks, shouts, and screams.
Recurring
Violet – an oversized ghost slug. 
Brown – an anthropomorphic dung beetle that gathers poop. 
Black – a horned Atlas beetle that has great strength and is usually punching a cocoon (which he uses as a punching bag). 
Rainbow – a lazy snail with a red and green shell. 
Pink – a pink-colored caterpillar with two antennae. 
Ivory - a stick bug with brown skin, and a very thin body with a brown skin color.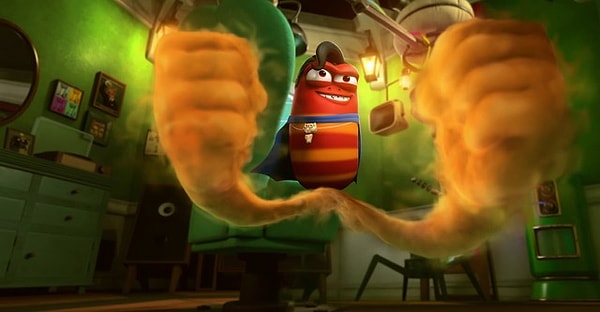 Are you excited to watch the computer-animated short film 'Larva Pendant' on Netflix? Let us know your thoughts in the comment section below.
Scroll Down for Comments and Reactions