News
'Something From Tiffany's': Is It A Worthwhile Christmas Rom-Com Film?
'Something From Tiffany's': Is It A Worthwhile Christmas Rom-Com Film?
Nothing is as thrilling as opening a Tiffany box during Christmas, with the holiday cheer in the air, fairy lights dazzling the streets and love blossoming. 
Prime Video is about to give you a taste of holiday romance with the possibility of an engagement with its Christmas rom-com film Something from Tiffany's.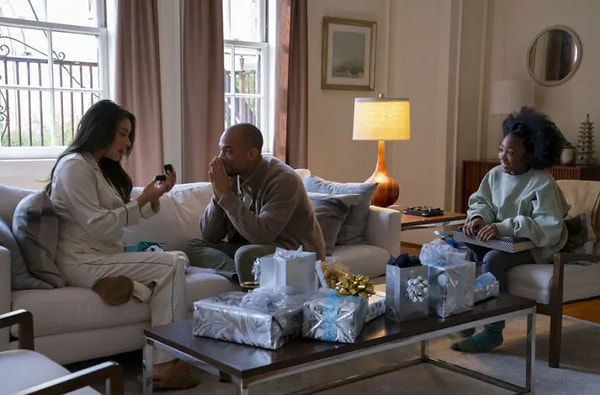 'Something From Tiffany's' Storyline
Set in New York City, Something from Tiffany's features two couples whose lives change forever because of mixed-up Tiffany's shipping. Rachel and Gary are happy together but not quite ready to take it to the next level. Meanwhile, Vanessa and Ethan are ready for the next phase of their relationship. 
But a mix-up of Tiffany's gifts causes Rachel to end up with an unexpected ring box. The couple's lives are thrown into upheaval because of the simple shipment error. Unforeseen discoveries and twists lead the individuals to where they're destined to be. 
Truly, love is full of surprises. Find out if the couples remain together at the end. 
Something from Tiffany's premieres on Friday, December 9 2022, on Prime Video. Check out the trailer below:
Cast and Crew
The Christmas rom-com stars Zoey Deutch (Why Him?) as Rachel Meyer, Ray Nicholson (Panic) as Gary Wilson, Shay Mitchell (You) as Vanessa and Kendrick Sampson (The Vampire Diaries) as Ethan Greene.
More actors featured include Leah Jeffries (Beast) as Daisy, Javicia Leslie (Always a Bridesmaid) as Sophia, Chido Nwokocha (Bad Therapy) as Brian Harrison, Michael Roark (Bennett's War) as David, Jonica T. Gibbs (Fresh) as Terri Blake and Rose Abdoo (Meddling Mom). 
Something from Tiffany's is produced by multi-award-winning actress Reese Witherspoon and Lauren Levy Neustadter, who previously produced Big Little Lies (2017). Tamara Chestna helms the script.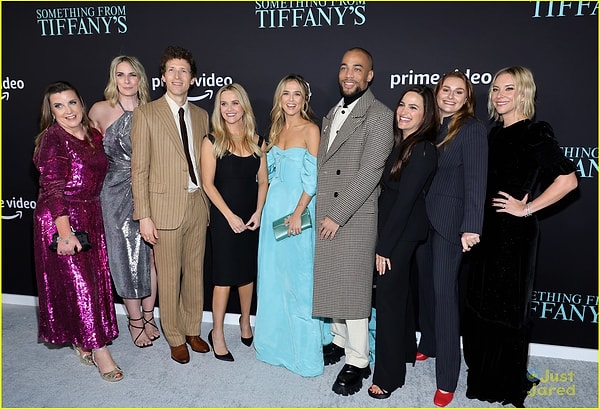 Is 'Something From Tiffany's' Worth Watching?
Though Something from Tiffany's has already received mixed reviews with a 44% rating on Rotten Tomatoes, it could be worth watching if you love cheesy feel-good Christmas movies. 
Here what's some top critics have to say:
Carla Meyer: San Francisco Chronicle 
"Something From Tiffany's rides the line between Hallmark cheese and the Hollywood gloss of big-screen rom-coms once headlined by its producer, Reese Witherspoon." 
Benjamin Lee: Guardian 
"In a season of oversaturation for both Christmas and romantic comedies, there's something here that feels worth picking up."
Scroll Down for Comments and Reactions