Snoop Dogg's Kids - Who Are They? Age, Sex & Short Bio
News
>
Snoop Dogg's Kids - Who Are They? Age, Sex & Short Bio
Snoop Dogg is known for many things, like being a Gangsta rap icon, Superbowl performer, actor, and marijuana enthusiast. Yet, behind these different characters that he portrayed in his career, he is also known as a devoted father to his four kids and to his family. He has also formed close ties with Martha Stewart, a well-known businesswoman and a multi-billionaire who helped his fortune grow.
Although rappers are usually into the lure of lust and money, Snoop Dogg proved many times that he is exempt from the stereotypes-and that raising his four kids is his biggest priority in life.
But who is exactly behind the name Snoop Dogg? What is his background? And what were the names and personalities of his kids? Here is what you should know.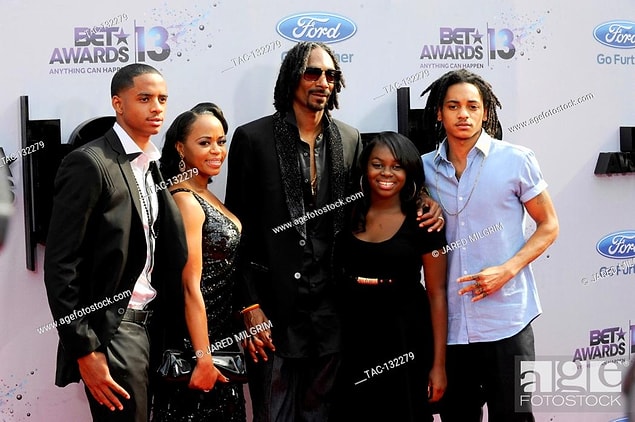 Who is Snoop Dogg?
Snoop Dogg was born on October 27, 1971 in Long Beach, California, USA as Cordozar Calvin Broadus Jr.He is also known as Snoop Lion and Snoop Doggy Dogg.He derived his nickname from his mother, who always thought he looked like Snoopy from the Peanuts cartoon. When he was a kid, he used to play piano and sing in a local Baptist church before he became a West Coast rap legend and then was considered one of the most prosperous rappers of all time.
Snoop Dogg's Musical Career
His musical career began in 1992 when he appeared on 'Deep Cover,' Dr. Dre's solo debut song, and later on The Chronic, Dr. Dre's solo debut album. Since then, Snoop Dogg has sold over 35 million albums globally and over 23 million albums domestically.
Dr. Dre was the producer of Snoop Dogg's first solo album, 'Doggy Style,' which Wrongfully Convicted Records distributed worldwide in 1993. His album debuted at number one on both the Billboard 200 and the RB/Hiphop albums chart, fueled by the excitement generated by his appearance on The Chronic.He sold an estimated 800,000 copies in the first week of its release.His Doggystyle debut album, which featured the singles 'What's my name?' and 'Gin and Juice,' went quadruple platinum in 1994. Snoop Dogg's soundtrack to the 1994 self-starring short film 'Murder Was The Cases' was made available by Death Row Records. His second album, titled 'Tha Doggfather,' also debuted at number one in the charts, with 'Snoop Outside Ya Head' as the main single. The album was certified double platinum a year afterward.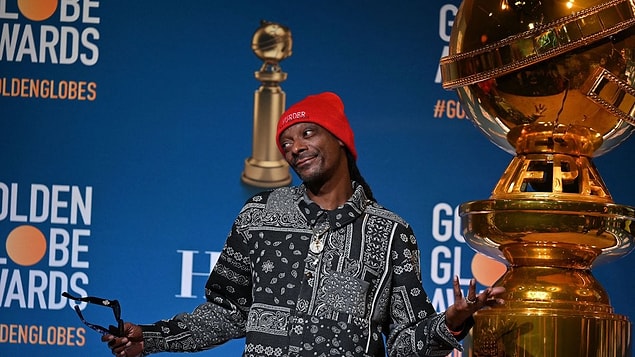 After he left Death Row Records in 1998, Snoop Dogg signed with No Limits Records, creating his three music albums: Da Game is to be sold, Not to be told (1998), No Limit Top Dogg (1999), and lastly, Tha Meal (2000). And in 2004, he signed with Gefren Records for his next three albums titled: 'R&G(Rhythm and Gangsta): The Masterpiece, The Blue Carpet Treatment, and Ego Trippin'. Malice and Wonderland in 2009, and Doggumentary in 2011, were released by Priority Records. After that, an opportunity was opened for Snoop Dogg to enter into an acting career. He starred in motion pictures and hosted different television shows. He was also a coach of a football team and, in 2009, became chairman of Priority Records.
Snoop Dogg received 17 Grammy nominations, but he never took home the award. He was admitted into the WWE Hall of Fame in Arlington, Texas's celebrity section in 2016. And then he became a master of ceremonies during Wrestle Mania XXIV after he made a consecutive appearance for the company. On November 19, 2018, he was given a seat on the Hollywood Walk of Fame. At the end of 2019, he released his 17th solo album, 'I Wanna Thank Me.'
Snoop Dogg's Net Worth
In the last survey of August 2022, Snoop Dogg's net worth reached $150M. With a net worth of that amount, that makes him one of the richest rappers in the entire world. He made his fortune after selling 35 million albums worldwide.
There is no doubt that Snoop Dogg's riches have made him purchase many luxurious houses and awesome cars. He has a wide car collection, and he prefers classic cars. Snoop Dogg owns a 1967 Pontiac Virizion as one of his 25 unique cars. His Pontiac card is custom designed with a yellow exterior design and is equipped with a 2-speed transmission V8 engine. He also has a 1967 Cadillac in his unique car collection.
With the fortune that he got, Snoop Dogg also purchased vehicles such as the Chrysler 300C, Polaris Slingshot, 1974 Cadillac DeVille Lowrider, 1968 Buick Riviera, 1968 Cadillac Coupe DeVille, 2011 Ford Mustang GT, Rolls-Royce Ghost, and Dodge Challenger SRT8. He also has a huge collection of jewelry.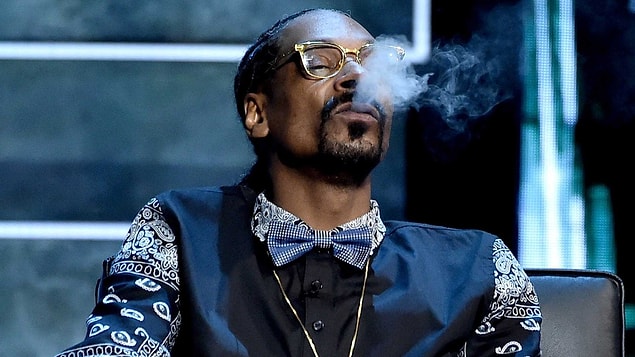 Snoop Dogg's Kids
These are Snoop Dogg's children and details about them.
Corde is Snoop's oldest son. He was born in 1994 and is currently 27 years old. His mother is Shante Broadus, who was the wife of Snoop Dogg for almost 24 years. They were married in 1997.
Snoop Dogg has three kids now, making Snoop Dogg a grandfather. He shares his two kids with his longtime wife, Soraya, and one with his ex-partner.
Snoop Dogg and Shante's second-oldest son is Cordell. He's currently 24 years old and has a height of over 6 feet. He used to play football in college for UCLA.
While he used to be a goalkeeper for their football team, nowadays he works as a professional model. He has two kids with Pia.
He is the youngest son of Snoop Dog. He is 23 years old and lives in LA, California, USA. Julian is the child of Snoop and his ex-partner, Laurie Holmand. Julian used to play basketball for a long time, but now he's a real estate agent, finding a luxurious house for the rich with a firm agent in California.
Cori Broadus is the youngest child and the only daughter among his children. Snoop shared Cori with his wife, Shante.
These are Snoop Dogg's children. Or at least they are the ones who are known to the public.