News
"Shadow and Bone Season 2": Updates and Release Date
"Shadow and Bone Season 2": Updates and Release Date
The second season of Shadow and Bone, which will pick up where the first left off with what happens after Alina and Mal flee The Darkling, will soon be available on Netflix. However, no release date has yet been made public. Season 2's filming was finished in June 2022. The series is currently in post-production, so to speak.
After debuting on Netflix, the original fantasy series, which is based on two of Leigh Bardugo's well-known Grishaverse book series—Sky and Bone and Six of Crows—has received mainly positive reviews from both viewers and critics.
'Shadow and Bone Season 2' Details and What to Expect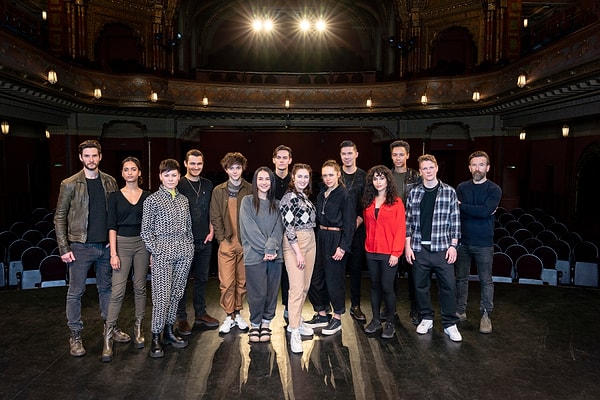 A sneak peek at what's to come in Season 2 of Shadow and Bone has been released by Netflix for fans. The teaser footage was made available by the streaming service as part of the announcements made during the international fan gathering Tudum.
The Shadow and Bone teaser begins with Nikolai Lantsov, played by Patrick Gibson, telling Jessie Mei Li's character, 'You're a symbol,' before Alina Starkov clarifies, 'I'm a Sun Summoner.' Those who have seen the first season are aware that Alina fled with Mal (Archie Renaux) following the events of the first season.
Shadow and Bone | Season 2 Sneak Peek | Netflix
The amount of visual effects needed for the fantasy series implies that post-production can be laborious. After all, one of the factors contributing to Stranger Things season 4's lengthy production was that.
There will be eight episodes in all of Season 2 of Shadow and Bone. Even though it might not seem like much, post-production will take longer than we anticipate because Netflix episodes often have longer runs and there is a lot of content. The release of the second season is something we'd say wouldn't happen until at least early 2023.
Alina Starkov (Mei), a humble soldier and orphan in the world of Shadow and Bone, has just discovered an astonishing power that might hold the key to freeing her nation. 

Alina is forced to leave behind everything she knows to join the elite Grisha army of magical soldiers as the terrifying danger of the Shadow Fold grows. 

But as she works to hone her skill, she discovers that neither friends nor foes are always what they seem, and that nothing in this opulent world is what it seems.

It will require more than just magic to survive because there are evil forces at work, including a group of charming criminals.
Along with veteran actors like Freddy Carter, Amita Suman, Kit Young, Ben Barnes, Danielle Galligan, and Calahan Skogman, Season 2 of the Netflix series will also feature new faces like Lewis Tan (Mortal Kombat), Anna Leong Brophy (Traces), and Jack Wolfe (The Witcher).
The second season of Shadow and Bone's plot may make viewers cry. On June 6, the cast, led by Archie Renaux (who plays MalyenOretsev), posted a special video message for the streaming service's Geeked Week. 
In it, they gave fans some glimpses into the next season. He gave the following response when asked to sum up Season 2 in three words: 'Love, power, heartbreak.'
Scroll Down for Comments and Reactions