News
Rick and Morty Season 5 - Is This The Downfall of Rick Sanchez?
Rick and Morty Season 5 - Is This The Downfall of Rick Sanchez?
The fifth season of Rick and Morty, following an original run last summer during Cartoon Network's Adult Swim programming, appeared on Hulu and HBO Max on February 5th, 2022. For those who missed out on the initial hype, the critically-lauded animated show returned alongside favorable reviews from critics as per usual. This time around, fans quickly took to the forums in outcry over the new season's quality. Why are these fans decrying these episodes, and how could such a vast discrepancy exist? Get caught up on the drama below!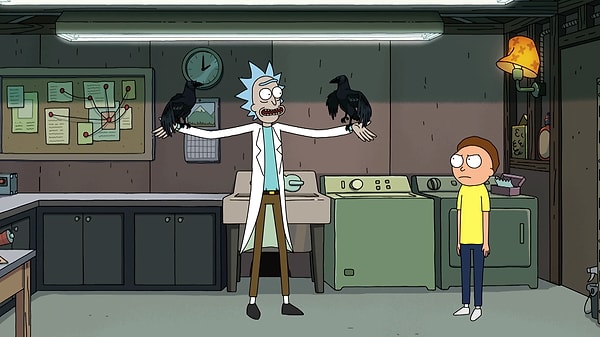 Season 5: A Flawed Rick (Even More Than Usual)
First, a caveat to address: the fifth season of Rick and Morty is the worst season of the show produced so far. Part of the fan consensus regards the alleged downfall of Rick Sanchez, the show's co-lead whose crass, nihilistic irreverence and godless sci-fi powers made him a beloved cult anti-hero icon of television. At the end of Season 3, Rick was knocked down a notch by a sitcom-like return to normalcy after a significant familial disruption. Through the fourth and fifth seasons, Rick seems to lose more and more control of everything around him, with the writers questioning his omniscience in a way that was far less apparent in the first three seasons.
Story elements aside, Rick and Morty did dip in quality from a humor aspect, with the middle batch of episodes especially not clicking for one reason or another. One could say that the writers "lost their touch," perhaps, though the critics' reviews maintain that thematically the show holds up. The deciding factor here is that critics seem to realize a crucial concept that some fans are unwittingly forgetting: that this show is not sacred, both canonically and in the real world. In our earthly plane, the fifth Ricky and Morty season is as good or better than any other animated show from 2021; about half the episodes are good, and the other half are just decent.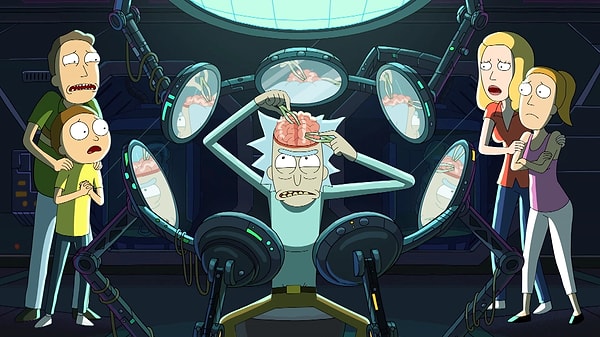 Should I Watch Season 5 of 'Rick and Morty?'
As per the show's design, anything can happen at any time to the infinite multiverse of characters, so there are no right or wrong pathways that the future seasons can or cannot take. By the extremely high standards that the initial seasons have set, this new season ranks at a solid last place in the Rick and Morty hierarchy. However, by any other metric, this is just another piece of entertaining TV to watch, and taking that into account, the tales of Rick and Morty continue, until further notice, to stand proudly above the rest of their competitors.
Scroll Down for Comments and Reactions