News
Refresh Your Memory of 'The Twilight Saga' Streaming on Peacock
Refresh Your Memory of 'The Twilight Saga' Streaming on Peacock
Remember ten years ago when Robert Pattinson could finally breathe a sigh of relief from ending what seemed like an eternity of playing a pale none-breathing teenage vampire?
Well, at the beginning of the month, Peacock added The Twilight Saga films to its back catalogue. In case you missed it, it's never too late to binge the five films over a bottle of wine. 
An even better idea, have your buddies over and play the drinking game every time Bella (Kristen Stewart) pauses in the middle of a sentence. Cause God knows her pauses are enough to get you super canned by the time Breaking Dawn Part II wraps up.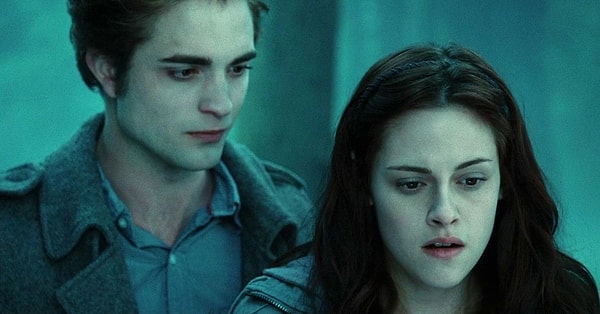 Briefing on 'The Twilight Saga'
Featuring the longest-running love triangle of the 2000s, The Twilight Saga showcases the journey of loner tomboy Bella Swan, who moves from Florida, where she was living with her mom, to stay with her dad in Forks Alaska. 
And that's where she meets the vampire Edward Cullen (Robert Pattinson) with his family and reconnects with Jacob Black (Taylor Lautner), a childhood friend. Jacob belongs to a tribe of natives, secret werewolves and arch-rivals of the cold ones, aka vampires.
Torn between two hunkies is the least of Bella's worries, as she constantly gets hunted by evil vampires, leaving it up to Edward and his family to protect her until she finally transforms into one of the red eyes. The climax saw the Volturi coming for Edward and his newborn vampire bride under the impression that they conjured an evil immortal baby.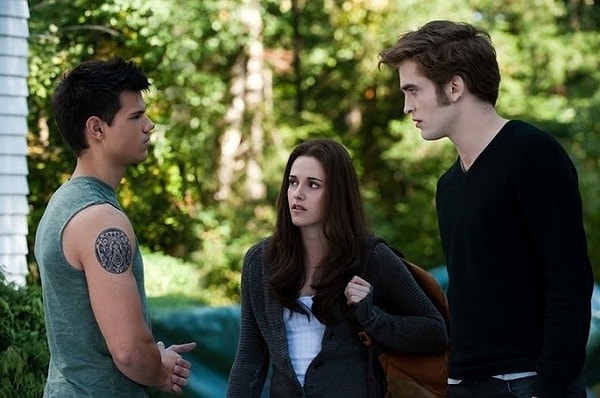 The Impressive Soundtracks
I must admit, The Twilight Saga has one of the best movie soundtracks I have ever heard, kicking off with Paramore's Decode, which was nominated for the 2010 Grammy Award for Best Song Written for a Movie. 
The Twilight Original Motion Picture Soundtrack, 'Bella's Lullaby', which Edward plays throughout the film is out-of-this-world as well. Other commendable soundtracks are A Thousand Years by Christina Perri and It Will Rain by Bruno Mars, which ranked 31 and 3 respectively on the 2011 Billboard Hot 100.
Don't miss to revisit The Twilight Saga films on Peacock.
Scroll Down for Comments and Reactions