News
Recap of 'American Song Contest' Season 1 Episode 5
Recap of 'American Song Contest' Season 1 Episode 5
While the fifth episode of the celebrity singing competition series American Song Contest aired last night on NBC, you can catch it on Peacock tonight if you missed it.
The Night's Performances
'The Last Qualifiers Part 5' saw 11 artists performing to qualify for the next round, which starts on April 25. They include:
• Josh Panda (Vermont), performing 'Rollercoaster'.
• John Morgan (North Carolina) singing 'Right in the Middle'.
• Khalisol (New Mexico), performing 'Drop'.
• HALIE (Missouri), performing 'Better Things'.
• Ada LeAnn (Michigan) singing 'Natalie'.
• Sisqo (Maryland) singing 'It's Up'.
• Justin Jesso (Illinois) singing 'Lifeline'.
• Andrew Sheppard (Idaho) singing 'Steady Machine'.
• Jason J. (Guam) singing 'Midnight'.
• Sweet Taboo (California) performing 'Keys to the Kingdom'.
• Tenelle (American Samoa), performing 'Full Circle'.
After the show's amazing performances, the jury ranked the artists and chose the semi-finalist. Michigan's Ada LeAnn ranked top, followed by the jury's other favorites, John Morgan, Sweet Taboo and Tenelle.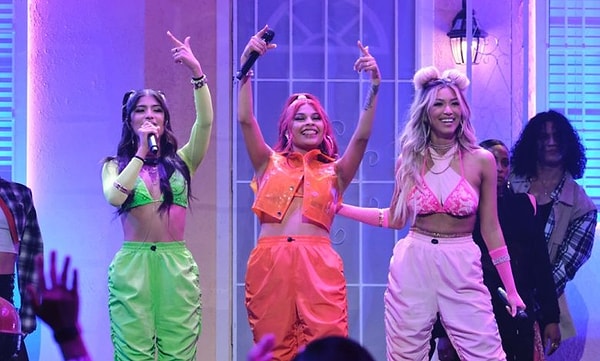 Recap of Last Week's Episode
Episode 4: "The Live Qualifiers Part 4" saw the selection of Jared Lee, Bri Steves, The Crystal Method and Stone as the top four, where Lee was selected as a semi-finalist alongside Stela Cole and MARi.
Episode 6 Premiere Date
Stay tuned for episode 6: 'The Live Semi-Finals Premiere', which will air next Monday, April 25, on NBC and Tuesday, April 26 on Peacock.
Scroll Down for Comments and Reactions