'Pitch Perfect's Bumper Heads to Berlin in Peacock Spin-Off Series: Trailer & More Information
News
>
'Pitch Perfect's Bumper Heads to Berlin in Peacock Spin-Off Series: Trailer & More Information
From the creators of the musical drama franchise Pitch Perfect comes the spin-off series Bumper in Berlin, starring Adam Devine as the titular character Bumper Allen. 
Devine's character was the egotistical leader of the Barden University Acapella boy group Treblemakers in the first Pitch Perfect (2012). He later became a member of the Tone Hangers and Fat Amy's short-term boyfriend in the 2015 sequel. 
Bumper is now teaming up with Das Sound Machine's Pieter Krämer of Pitch Perfect 2, starring Flula Borg in the spin-off series Bumper in Berlin.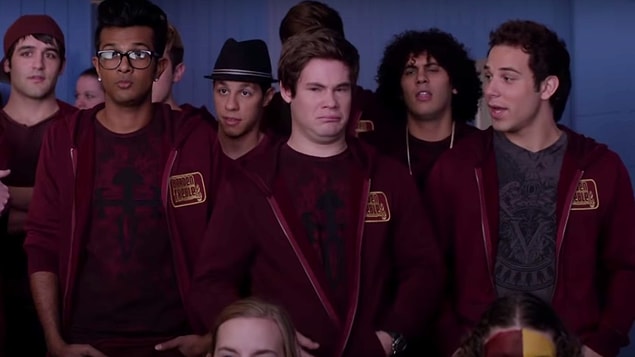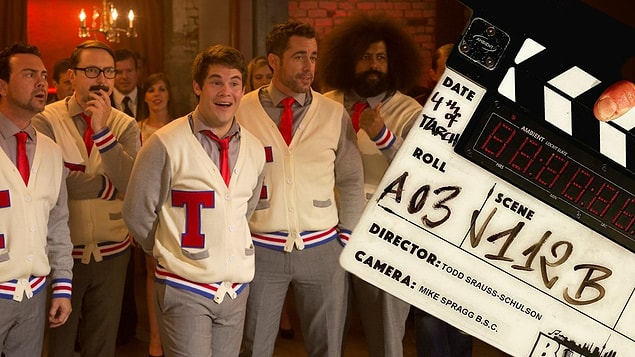 What Happens in 'Bumper in Berlin' Trailer
As depicted in the fun-promising trailer release by Peacock on Wednesday, November 2, Bumper receives a call from Pieter, who tells him that he is famous in Germany and that his TikTok videos have gone viral, obtaining 7.2 million views. Pieter then invites Bumper to move to Berlin to partner with him, promising to make him a star. Bumper rejoices at the huge possibilities awaiting him in Germany. 
The trailer introduces Modern Family's Sarah Hyland, who portrays Bumper's assistant Heidi. From the look they give each other, we could expect a love affair between Bumper and Heidi. 
Of course, the Pitch Perfect spin-off wouldn't be complete without an adversary. And it appears Bumper has met his singing rival, Gisela, a pop diva portrayed by the British actress Jameela Jamil.
Bumper's excitement of fame and stardom may be short-lived as he grapples with culture shock and freezes on stage, but his team helps him overcome the mishaps and embrace the new opportunity. Lera Abova's DJ character Das Boot also joins Bumper's friendship and professional team. 
The trailer signs off with the prospect of a Pitch Perfect signature riff off.
Who Creates 'Bumper in Berlin'
Elizabeth Banks returns as the executive producer of the spin-off series, joined by Max Handelman of Brownstone Productions, Scott Neimeyer and Paul Brooks of Gold Circle Films, Todd Strauss Schulson and Devine.
Megan Amram is also an executive producer and the showrunner alongside Richie Keen, who directs the series. 
Bumper in Berlin is produced by Universal Television.
When Will 'Bumper in Berlin' be Released?
Bumper in Berlin is scheduled to debut on Wednesday, November 23 2022, on Peacock with six episodes. 
The Good Place co-writer and producer Amram said in her statement, "I hope this show makes you laugh, smile, sing and ask, why is there a real German word that translates to 'a child who is as tall as three cheese?' This show has been an absolute joy to make.'
Banks also issued her statement on Tuesday, November 1, honoring The Barden Bellas and the Pitch Perfect World while expanding into the journey of a brilliant and weird character. She added that Bumper in Berlin is a story about friendship, second chances and the notion that dreams can come true in unexpected ways.