People Are Mad Now That Kylie Jenner Is as Rich as Jay-Z
News
>
People Are Mad Now That Kylie Jenner Is as Rich as Jay-Z
When are people not mad at Kylie?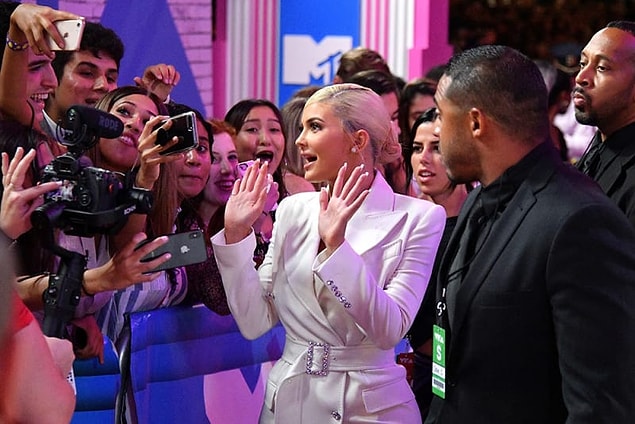 Forbes revealed their 10 richest American celebrities of 2018. Top of the list was George Lucas, who cashed in on Star Wars to boost his net worth to $5.4 billion.
Following people on the list are Oprah Winfrey, Steven Spielberg, Michael Jordan and followed, all with a net worth over a billion dollars.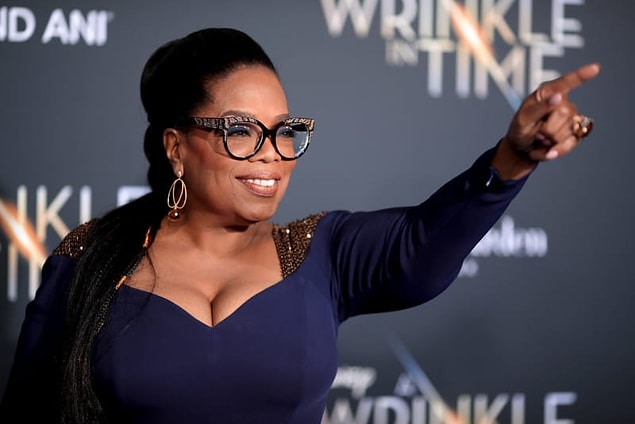 But the oher following names caused a debate. According to Forbes, they both have a net worth of $900m.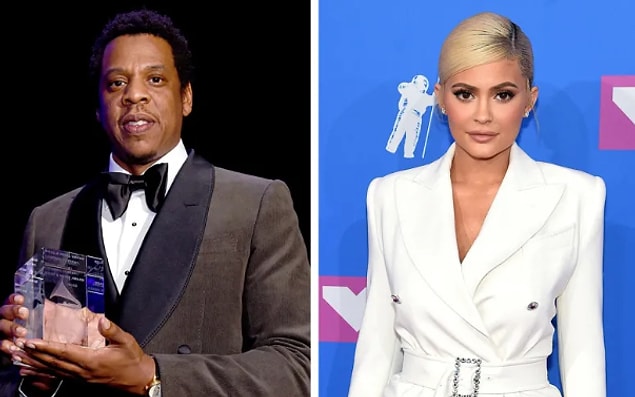 In the throwback video, Chris Rock explained that he was one of four black people who lived in his neighbourhood, the others being Mary J Blige, Jay-Z, and Eddie Murphy. Chris then pointed out that to live in that neighbourhood, all of them had to be one of the greatest in their respective fields. Meanwhile, their white neighbour was a dentist.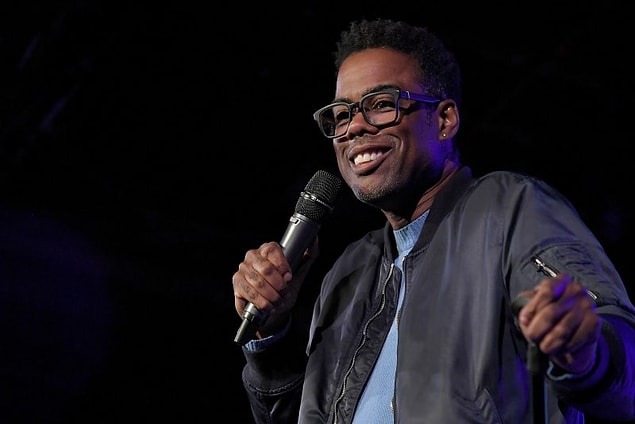 "I had to make miracles happen to get that house. I had to host the Oscars to get that house," Chris exclaimed. "Do you know what a black dentist would have to do to move into my neighbourhood? He'd have to invent teeth!"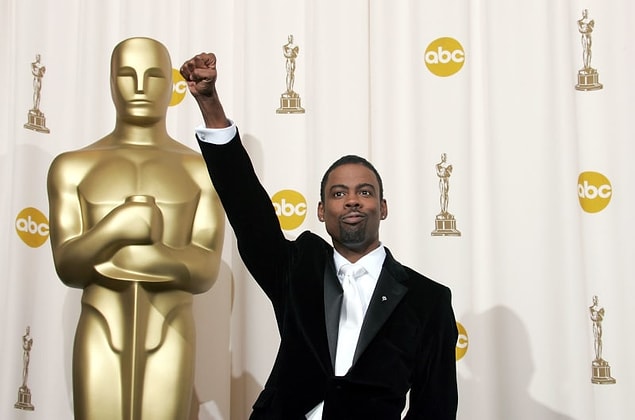 People on Twitter felt the same:
1.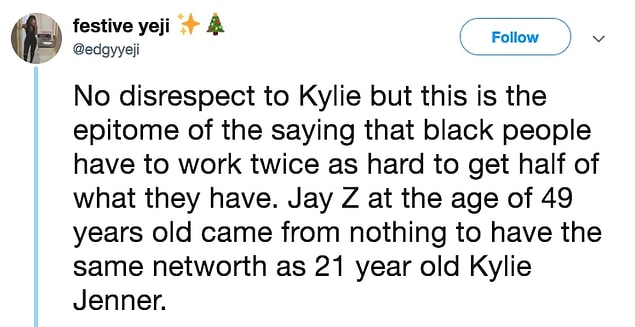 2.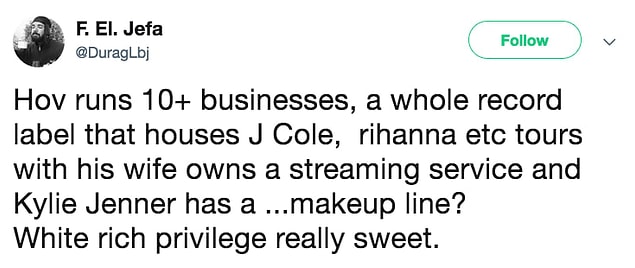 However, many argued back that although Kylie was born into a rich family, she should still be admired for what she's achieved.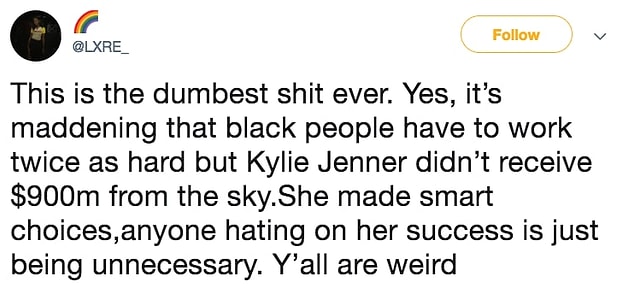 With others pointing out that the net worth of her siblings doesn't come close to rivalling hers.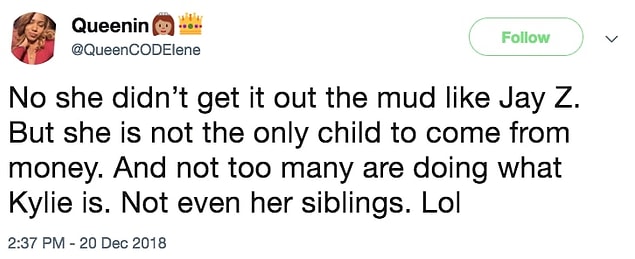 Others said that it was an unfair comparison since both are from different generations, and that a better comparison would be when Blue Ivy is Kylie's age.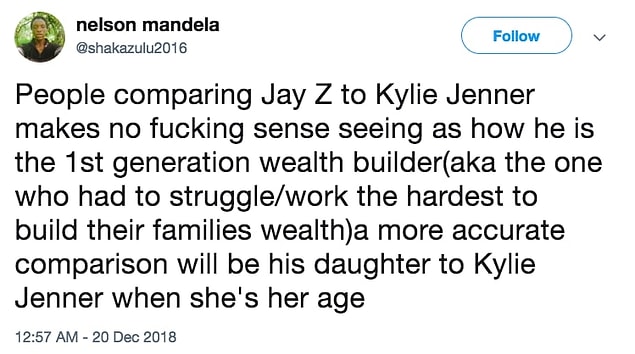 One way or another, people, we're all certain that both Jay and Kylie are very happy when they look at their bank accounts.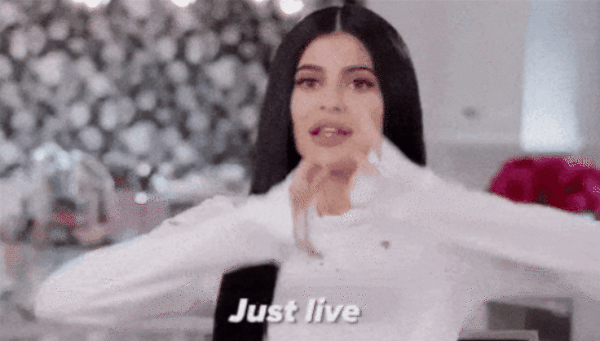 Still , what are your thoughts on this drama?? 😉