Peacock's 'Trigger Point': Plot, Cast, Release Date and More Details
Peacock has a norm of delivering pulse-pounding pieces. The platform's upcoming project, Trigger Point, is a clear piece of evidence. 
The series is a British true-crime thriller that blends The Hurt Locker's exceptional human drama with the 24's thrills. Trigger Point joins Vigil and The Capture on Peacock's British drama list.
What's 'Trigger Point' About?
Trigger Point is set in the overly-pressured bomb disposal world, starring Adrian Lester playing Joel Nutkins and Vicky McClure impersonating Lana Washington. The pair of officers are forced to risk their lives during the heart of London's terrorist campaign. 
One summer, the capital is threatened by a terrorist campaign prompting the Expos to search for the mastermind behind the bombings before it gets intense.
Under the high pressure of investigations, Lana suspects that the terrorists are aiming at her unit- but how will she prove it and uncover the mastermind's true identity?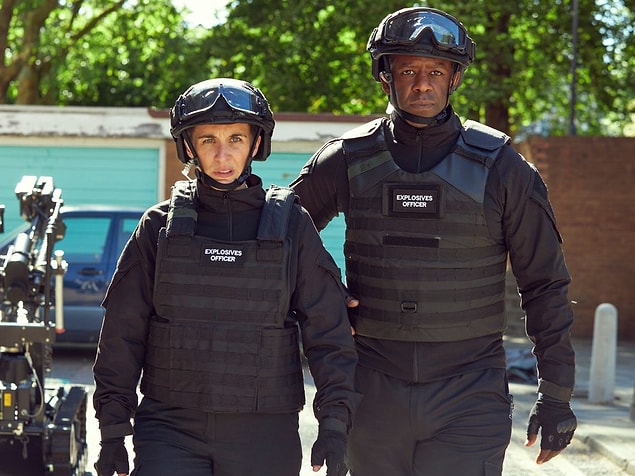 Trigger Point's Cast and Crew
Daniel Brierley of My Face is in Space and Checkpoint is the series creator and writer alongside Jed Mercurio of Line of Duty and Julia Stannard of Peace as the producers. Mark Redhead of Bodies and Jimmy Mulville of Bloodlands are the chief producers, with Jennie Darnell and Gilles Bannier as the directors.
Besides Lester and McClure, Trigger Point also stars Inspector Lee Robins, portrayed by Cal MacAninch of Des, Sonia Reeves depicted by Kerry Godliman of After Life, Karl Maguire by Warren Brown of Liar; and DI Thom Youngblood acted by Mark Stanley of White House Farm.
Other talented icons include Gavin Sibson, Tom Stokes, Gwynfor Jones, Manjinder Virk, Ralph Ineson, Nabil Elouahabi, Kris Hitchen, and Rick Warden.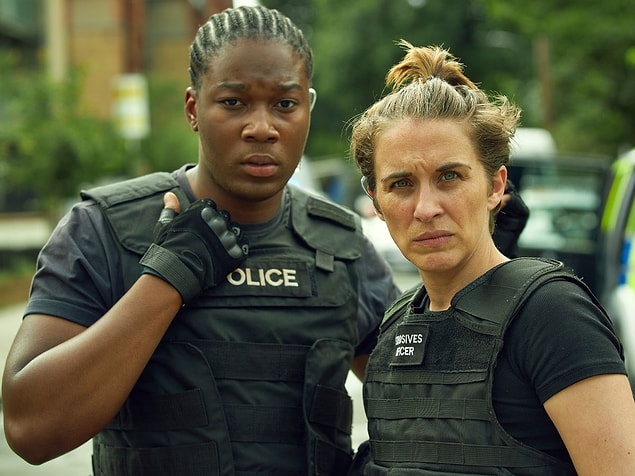 What the Fans and Creator had to say about the Series
"I'm beyond honored and thrilled to have Lester on the Trigger Point's cast list. He is one of Britain's greatest actors, and I'm eager to witness his work alongside McClure; I know the excellent duo will deliver their best," mentioned the creator Daniel Brierley. 
"Vicky McClure's intensity makes Trigger Point a winner," one fan via Rotten Tomatoes applauded.
When is 'Trigger Point' Coming to Our Screens?
The six sixty-minute episode season one of Trigger Point launches this Friday, July 8th, exclusively on Peacock.
Is There a Trailer for 'Trigger Point'?
Yes. Peacock has unveiled an official trailer for more descriptions concerning the show via its primary YouTube channel. You can't afford to miss this one!