News
Peacock Reunites The Best Man Gang in its Teaser Trailer 'The Best Man: The Final Chapters'
Peacock Reunites The Best Man Gang in its Teaser Trailer 'The Best Man: The Final Chapters'
Peacock dropped the teaser trailer for The Best Man: The Final Chapters on Sunday, October 30. The teaser premiered during the Urbanworld Film Festival, the same event where the movie first debuted in 1999.
The gang of The Best Man franchise reunites for the limited series The Best Man: The Final Chapters, which will premiere on December 22 on Peacock. The reunion marks the end of the franchise that spawned the movies The Best Man (1999) and The Best Man Holiday (2013).
Trailer
The trailer takes off to Harper Stewart's narration, "None of us are the same people we were 20 years ago. Being in successful relationships takes work. None of us ever stop growing or evolving."
Harper then gets a call from presumably his book agent, "Harpy, Hollywood has come a-calling. They want to make "Unfinished Business" into a movie."
'The Best Man: The Final Chapters' Synopsis
The miniseries ideally catches up with the films' lead characters Harper Stewart portrayed by Taye Diggs, Lance Sullivan by Morris Chestnut, Quentin "Q" Spivey by Terrence Howard, Julian "Murch" Murchison by Harold Perrineau, Robyn Stewart by Sanaa Lathan, Jordan Armstrong by Nia Long, Candace "Candy" Sparks by Regina Hall and Shelby Taylor by Melissa De Sousa.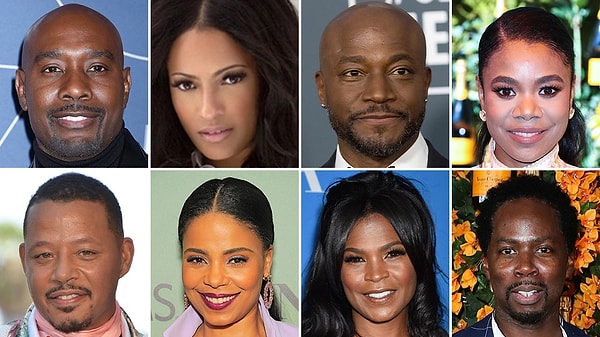 The Creators Statement
The show is written and directed by Malcolm D. Lee, who directed the previous Universal film franchise. Lee said in his statement that he was inspired to create the film because of his desire to see educated African-American stars on TV. 
"This is the best time to revisit Harper, Lance, Murch, Quentin, Jordan, Robyn, Candace and Shelby and go on an emotional and hilarious rollercoaster as they deal with their own experiences of activism, parenting, old romance, new low and the intricacies of being black in modern America," he said.
"The world is craving to see my life's work through relatable universal stories about black people and their humanity. It has always been my goal to make African-American stories mainstream. Stories that elevate us."
The series co-showrunner Dayna Lynne North indicated that the show dives deeper into the themes explored in The Best Man franchise- friendship, faith, love, forgiveness, and personal development.
Scroll Down for Comments and Reactions