News
Pamela Anderson Attempts to Repair her Tarnished Image with Documentary: 'Pamela, A Love Story'
Pamela Anderson Attempts to Repair her Tarnished Image with Documentary: 'Pamela, A Love Story'
The Playboy model and Baywatch veteran Pamela Anderson, has a documentary simmering, a tell-all story of her life, Pamela, A Love Story, whose trailer came out on Tuesday, January 10. 
The 55-year-old busty blonde bombshell promises to take control of her own narrative by sharing her perspective on her documentary, which will premiere the same day as her memoir Pamela. 
See the trailer below:
Warning: The flashing images will surprise you at how different Pamela looks compared to her heydays.
What's 'Pamela, A Love Story' About?
Pamela, A Love Story, sees the swimsuit model relay her life and career, coming from a humble background to a global sex symbol and esteemed actress. 
Anderson also touches on the leaked scandalous sex tape, that she made with her first husband, Tommy Lee, which changed her reputation. 
She hints at how Hulu's Pam & Tommy upset her. 'I blocked that stolen tape out of my life to survive, and now that it's all coming up again, I feel sick,' she says in the video.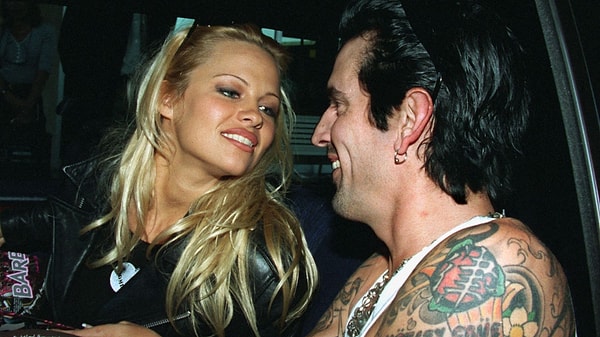 Hulu's 'Pam & Tommy' Offended Pamela Anderson
The miniseries that stars Lily James (Mamma Mia! Here We Go Again) as Pamela Anderson and Sebastian Stan (Captain America) as Tommy Lee was one of 2022's successes, scoring 79% on Rotten Tomatoes and 7.3/10 on IMDb. 
Despite it being her story, Pamela declined affiliation with Pam & Tommy. So, her dirty laundry was unwillingly aired in public again. 
Pammy's upcoming documentary may be her attempt to repair her scarred image after her gross portrayal in Hulu's Pam & Tommy. She stated, "It feels like another step closer to taking my power back and really taking it back."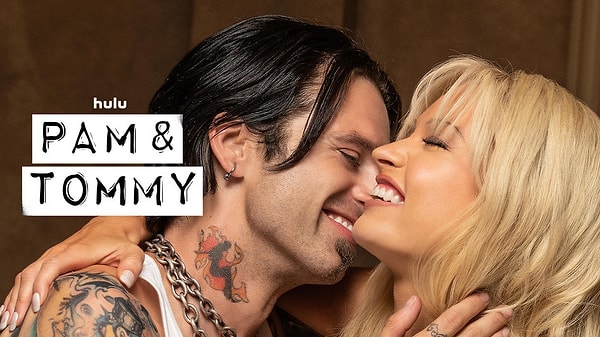 Where Else Has Pamela Anderson Featured?
Though the sexpot is widely recognized for starring in Baywatch (1989-2001), she has also performed in other films and TV shows. Some include Barb Wire (1996), V.I.P (1998-2002), Crimes of Passion (1984), Stacked (2005-2006) and Blonde and Blonder (2008). 
She had a guest role as the sexy bimbo Heather Biblow on the sitcom The Nanny (1993-1999), which is featured in the trailer, where she stands beside the show's lead Fran Drescher.
When Will 'Pamela, A Love Story' Debut?
Pamela, A Love Story is produced by Brandon Thomas Lee, Jessica Hargrave and Julia Nottingham and directed by Ryan White. 
It will land on Netflix on January 31.
Scroll Down for Comments and Reactions