News
Oscars Check-In: Is 'Cruella' A New Disney Essential or a 'Maleficent'-style Failure?
Oscars Check-In: Is 'Cruella' A New Disney Essential or a 'Maleficent'-style Failure?
As part of Disney's slate of new live-action features, Cruella received solid reviews and nominations for two Oscars. Best Costume Design and Best Makeup and Hairstyling are fitting for a movie with a $100 Million budget based on a fashionable villain, but is that enough to make it worthwhile viewing? Read below to find out!
'Cruella' Plot and Crew
Young Estella spends her teens as an orphan, thieving on the streets of London, but she finally gets the chance years later to fulfill her fashion designer dreams. Soon, she wants more than she's given and starts to climb her way up in the cutthroat fashion world.
Cast
Emma Stone - Estella / Cruella

Emma Thompson - The Baroness

Mark Strong - John

Joel Fry - Jasper

Paul Walter Hauser - Horace

Kirby Howell-Baptiste - Anita Darling
Should I Watch 'Cruella?'
Cruella attempts to navigate the middle ground between attractive for fans of 101 Dalmatians and universal to all audiences. Whether the film succeeds in this regard will vary widely on the viewer's interaction with characterization. In terms of humanizing a character known for wanting to kill puppies, Cruella is more dramatically gripping and visually appealing than their previous villain backstory attempt in the Maleficent movies. If you're looking for the Oscar-nominated production that will easily hold one's attention, then Cruella is an amusing distraction and a step towards villain complexity in Disney films. Anyone still looking for a non-classic Disney film to watch probably knows whether they are interested or not at this point; for everyone else, Cruella is much too easy to nitpick.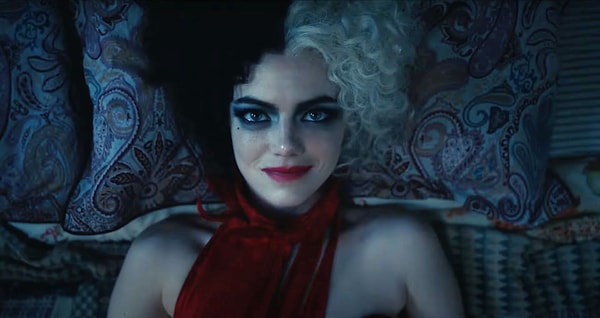 Where Can I Stream 'Cruella?'
This prequel film, Cruella, is available for streaming on Disney+, along with all other portrayals of the infamous villain. You can stream Cruella or any of the 101 Dalmatians movies right now.
Scroll Down for Comments and Reactions