News
Oscars Check-in: Critically Acclaimed Biopic 'King Richard' Now Available for Rental
Oscars Check-in: Critically Acclaimed Biopic 'King Richard' Now Available for Rental
As of February 22, 2022, you can rent King Richard, the third full-length feature from director Reinaldo Marcus Green, on all the most popular viewing platforms. This new movie was nominated for six Academy Awards, including Best Picture, and could earn star/producer Will Smith his first Oscar. The 2022 Oscars marks the third time the Academy has nominated Smith for Best Actor (the other two were for his performances in Ali and The Pursuit of Happiness).
Story of 'King Richard'
Though the film is purportedly about the rise of tennis stars Venus and Serena Williams, Will Smith plays the title role of their father, Richard Williams. Since his wife and children live with him in Compton, Richard is determined to give his children a better life than his own. To achieve this goal, he sets forth coaching them with the guidance of his 85-page plan designed to lead his two biological daughters to greatness.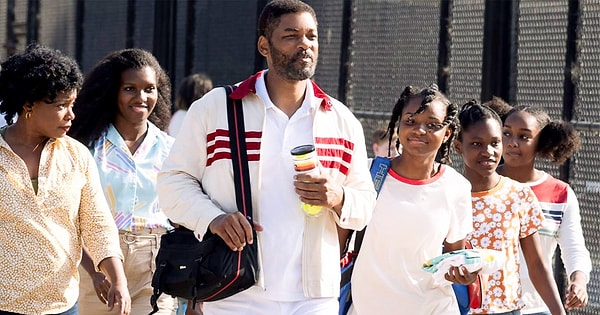 Is 'King Richard' Worth Watching?
Green's stellar direction and an uncommonly good script by newcomer Zach Baylin elevate an already exciting true story. Whether or not you are interested in sports, the make-or-break element of these biopics is always the craftsmanship, with the cast and crew members new to Hollywood shining in their respective positions (young actresses Saniyya Sidney and Demi Singleton are especially worth noting). The cherry on top is Will Smith in a triumphant performance that sums up the entirety of his long career. Since each one of these aspects makes King Richard worthwhile, the combination should guarantee a thrilling watch.
'King Richard' Available Here:
Amazon Video

AMC on Demand

Apple iTunes

DIRECTV

Microsoft Store

Redbox

Vudu
Like many releases since the onset of the COVID-19 pandemic, prospective viewers can purchase King Richard digitally for $19.99 or rent the film for $5.99 to watch at home. The price usually decreases soon after the initial hype dies down, so check those above sites in a few weeks for a price drop.
Scroll Down for Comments and Reactions