Nicki Minaj's Net Worth: Just How Did the Queen of Rap Make Her Money?
News
>
Nicki Minaj's Net Worth: Just How Did the Queen of Rap Make Her Money?
Known for her stage presence and huge Instagram following (201M followers!), the Super Freaky Girl is a people's favorite. However. she has also made some controversial statements on social media that brought her under fire from fans and other spectators. 
Onika Tanya Maraj-Petty, better known on stage as Nicki Minaj, was born in Trinidad on December 8, 1982. She resides in the US and is now a globally recognized rapper, singer, and songwriter. She is known for her strong musical range, clever wordplay, and alter-egos.
Nicki Minaj Doing a British accent
How Did Nicki Minaj Rise to Fame?
Rapper, Lil Wayne, noticed Minaj after she first signed to the Dirty Money record label. The two worked on a couple of mixtapes, which in the end, landed her a record deal with Young Money Entertainment, Lil Wayne's record label, in 2009. Playtime Is Over, the first mixtape, was released in 2007. It became relatively successful. 
As more mixtapes came out, Minaj's popularity increased, and the following year she was named Female Artist of the Year at the Underground Music Awards. 
Pink Friday (released in 2010), Nicki Minaj's debut album, enjoyed more success. 'Super Bass,' a single on the album, peaked at number three on the American Billboard Hot 100 chart, and simultaneously the album topped the American Billboard 200 chart. It later received a diamond certification from the Recording Industry Association of America.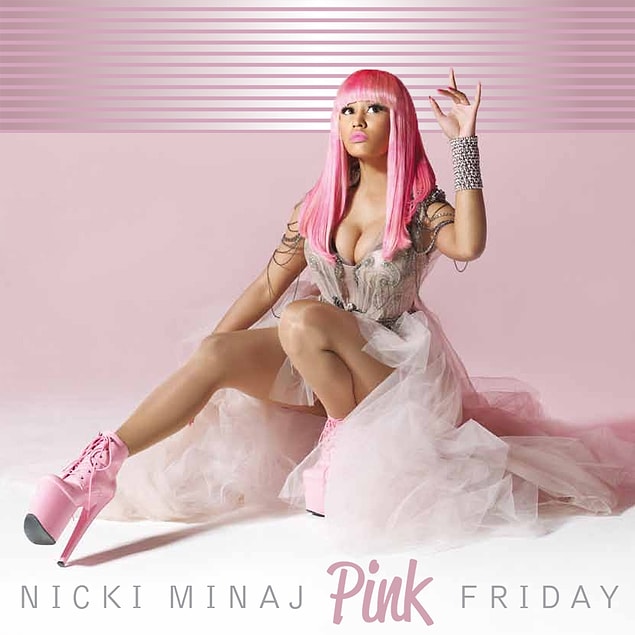 Nicki's subsequent album, Pink Friday Reloaded (2012), explored the dance-pop genre and topped the charts in many countries outside the US. The album's lead track, 'Starships,' was on the top five charts across fifteen countries. Nicki's third and fourth studio albums, The Pinkprint (2014) and Queen (2018) were somewhat different from her earlier released albums. Unlike the pop flow, the two albums showed more reflective material, like her early days, indicative of Minaj returning to Hip Hop.
One of Nicki Minaj's more prolific songs was 'Anaconda,' the second single from her The Pinkprint album. It became the first solo female rap music video to receive a billion YouTube views and 6.5 million likes! It also peaked at Number two on the US charts. 
'Tulsa,' her song with Colombian singer, Karol G, peaked at number one on Argentina's Top 100 songs in 2019. In 2020, Doja Cat released a remix of her hit song 'Say So,' which featured Nicki Minaj and peaked at number one on the Billboard Hot 100 charts. 
In 2021, Nicki reissued Beam Me Up Scotty, a mixtape she had initially released in 2009. While the first issue was under Lil Wayne's Young Money Records, the second was under Republic Records. Beam Me Up Scotty sat at number two on the Billboard 200 chart. Nicki made headlines most recently for 'Super Freaky Girl,' which became the first solo rap song by a female artist to reach the number one spot on the Billboard Hot 100 chart in the twenty-first century.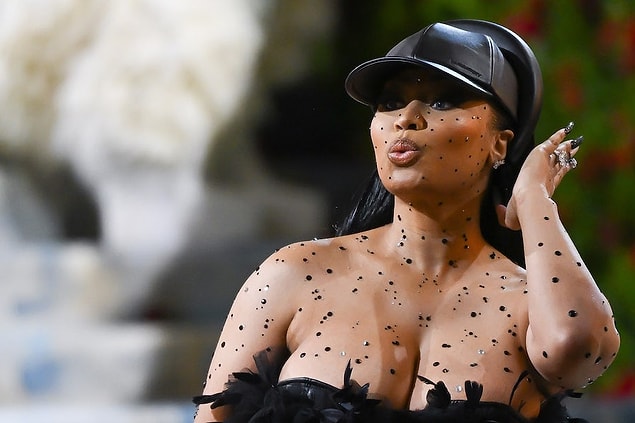 Nicki has received many honors throughout her career, including three MTV Video Music Awards, four Billboard Music Awards, ten BET Awards (categories ranging from Female HipHop Artiste to Video of the year), six American Music Awards, and two People's Choice Awards. Additionally, she has received ten Grammy nominations but zero wins.
Nicki began a romantic relationship in December 2018 with Kenneth Petty, aka 'Zoo,' a childhood friend. She officially tied the knot with him on October 21, 2019.
The Queen of Rap's Estimated Net Worth
Nicki Minaj is not a celebrity that's afraid to show off her wealth. She owns more than 13 homes and six cars, including a pink Lamborghini Aventador and two luxury yachts.
Nicki Minaj is estimated to have over $32 million in cash and investments. Additionally, Nicki earns a lot of money from her endorsement contracts with brands like Pepsi and BeatsbyDre.
MAC Cosmetics introduced a lipstick dubbed 'Pink 4 Friday' in November 2010 to promote the release of her debut album. On four Fridays in a row, the personalized shade was sold. The next year, Nicki and OPI collaborated to release six nail polish shades, each named after one of her top hits.
Later, Nicki released the 'Pink Pill' in association with Beats Electronics and Myx Fusions Moscato, as well as the 'Nicki Minaj Collection' at Kmart. Nicki was revealed to be a co-owner of Tidal, a streaming platform, along with artists Jay-Z, Kanye West, Madonna, Rihanna, Beyoncé, and others.
We can say that Nicki Minaj is estimated to be worth over $100 million.
Net Worth: $100 Million.