New Music from Silk Sonic - An R&B/Rap Collaboration Instantly Classic and New
News
>
New Music from Silk Sonic - An R&B/Rap Collaboration Instantly Classic and New
Beginning in March 2021, the unstoppable rollout of Silk Sonic dominated the rest of the year, leading up to the release of the group's debut full-length studio album, An Evening with Silk Sonic. The album received glowing praise from critics and audiences, and the lead single "Leave the Door Open" now has almost 750 million plays on Spotify alone. Even though the album came out in November 2021, the duo already has another single available: a cover of Con Funk Shun's 'Love's Train.' With this release, we can only hope that the promise of more music is soon to follow.
Praise for Silk Sonic
Silk Sonic consists of singer/songwriters Bruno Mars and Anderson .Paak, two leading stars in the R&B-influenced pop world. Brought together by the shared love of the music of the 1970s, Mars and .Paak incorporate their unique approaches with musical references to Aretha Franklin and James Brown, turning in grooving ballads and snappy uptempo numbers on their debut. Mars also produces the whole record in collaboration with D'Mile, the producer for H.E.R. on the Grammy-winning song 'I Can't Breathe' and the Oscar-winning track 'Fight for You.' As the debut was featured on numerous best of the year lists and charted at #2 on the U.S. Billboard 200, it marks a rare instance of critical acclaim and popularity that is sure to result in a quick follow-up.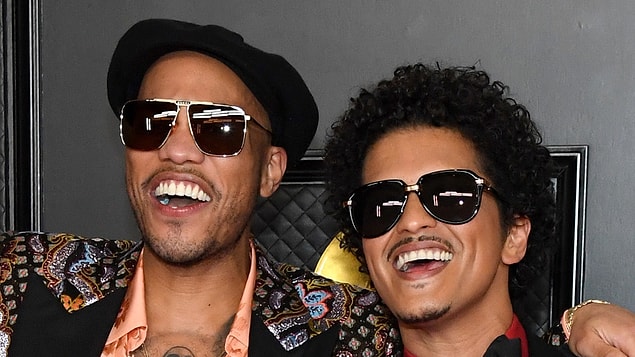 What's Next for Silk Sonic?
Sadly, there is no word yet on when Mars and Paak plan to record more music. The quickness with which the duo released 'Love's Train' hopefully indicates a speedy return, but there is no official announcement yet. With their entire studio output totaling about 35 minutes, the group assuredly has plenty of ideas to give to the world.
In Las Vegas between February 25 and May 29, don't miss the Silk Sonic residency at Park MGM. To reiterate, this slate of performances starts tomorrow!