News
New Area Unlocks in Genshin Impact Along with the Release of New Characters
New Area Unlocks in Genshin Impact Along with the Release of New Characters
The Genshin Impact fandom is now hyped for the upcoming release of a new area in the map and five additional characters! This massive update already started in Patch 2.8 released last July 13 and will continue to unveil surprises on Patch 3.0 to be released on August 24.
This next addition on Patch 3.0, 'The Morn a Thousand Roses Brings,' adds Sumeru, the fourth of the game's seven major nations, as well as the Dendro element gameplay, the final component of Genshin Impact's seven-element system.
A Little Background on Genshin Impact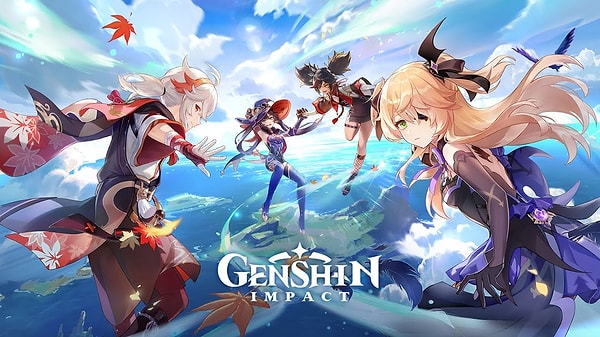 In Genshin Impact, you'll begin with only one character, the Traveler. However, as time goes on, you'll seek to fill out your roster with more individuals, each with their own set of powers. You normally do this by creating Wishes on the gacha banners, but if you want to make a lot of Wishes, you'll have to spend money. Fortunately, there are a few characters available for free to assist jumpstart your team's growth.
Notably, three of the characters listed below (Amber, Kaeya, and Lisa) are all characters who appear infrequently in gacha Wish banners. Obtaining constellations for these characters is quite difficult.
What Should You Expect in Patch 3.0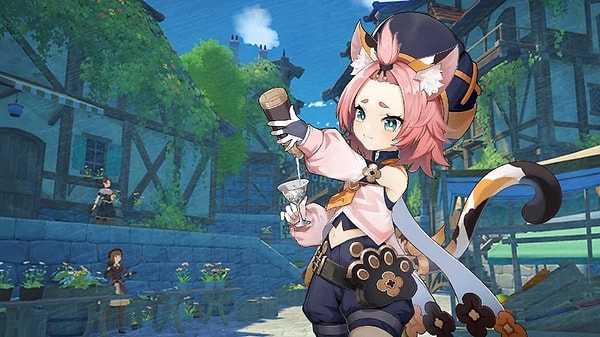 The makers of Genshin Impact revealed a ton of forthcoming content at their 3.0 Special Program a few days ago. The devs have revealed that Tighnari and Zhongli will appear in the first part of patch 3.0 banners, which the viewers of the webcast must already be aware of.
Surprisingly, players can use their Primogems to purchase 4 bow characters, including Tighnari and all 4-star characters. Tighnari, the first 5-star from Sumeru, is the uninitiated. He is skilled with bows, possesses a Dendro Vision, and primarily uses charge attacks to deal damage.
In several Dendro-based teams, he will take the place of the current bow DPS, according to the livestream announcements. Another Dendro bow user with a fantastic support-type outfit for upcoming similar teams is Collei.
Fischl and Diona, two of the top 4-star support characters, are commonly utilized in a variety of well-liked team combinations. In Spiral Abyss, they also have a fairly high pick-rate for clearing content.
Fischl can be utilized as an off-field DPS or as an electro DPS. She may summon a raven with her incredibly useful elemental skill, which provides quick electro damage and aids in setting off reactions. Although the raven can also be called from her Elemental Burst, which has a 100% uptime, this talent has a lengthy cooldown.
The New Playable Characters: Tighnari, Collei, and Dori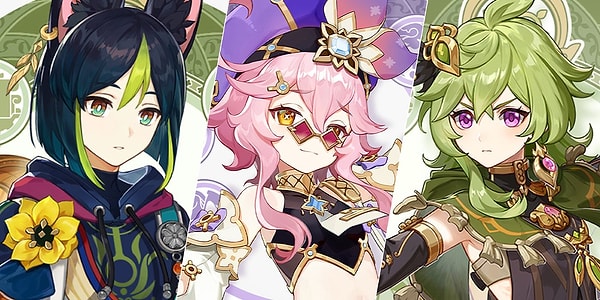 Tighnari
This five-star fox lad is a Dendro archer who excels at shooting arrows that break into several missiles that harm opponents. He is also the leader of the Avidya forest rangers, to which Collei belongs, and a forest watcher. On August 24, the first stage of Genshin Impact 3.0 will include Tighnari's banner.
Collei
This four-star ranger-in-training resembles Amber in a lot of ways, including the usage of a bow, a preference for gliding, and the presence of a cuddly mascot in her burst. When you take into account the fact that they became friends in the Genshin Impact prequel manga, it is not as shocking. Collei will be available for free as part of the Graven Innocence event or as a four-star enhanced character on Tighnari or Zhongli's banners.
Dori
This four-star Electro merchant has a genie and uses a claymore. She serves largely as a support character and has a useful ability in which her genie tethers an energy regenerator to the active player in order to heal them. In the second stage of Genshin Impact 3.0, wishing on Ganyu or Kokomi's flags will grant you Dori as a boosted four-star. Around September 14 should be the time.
The New Dendro Element and Sumeru Forest
The Dendro element will debut as a playable element along with a fresh set of elemental chain reactions. Burning, Blooming, and Catalyzing are the three primary reactions the Dendro element can start when combined with the Pyro, Hydro, and Electro elements, respectively. 
Bloom and Catalyze can change into new reactions while fighting. One or more Dendro Cores will be produced by the Bloom reaction when Dendro and Hydro come into contact, causing delayed explosive Dendro damage. These Dendro Cores can either cause the Hyperbloom reaction, which transforms Dendro Cores into Sprawling Shots capable of tracking down adjacent foes, or the Burgeon reaction, which increases its AoE Dendro DMG.
The Catalyze reaction, which comes from Dendro and Electro, can cause the Spread or Aggravate reaction, which increases the damage that afflicted targets experience from the next Dendro or Electro strike. It can also apply the Quicken effect to those targets.
Plants and creatures with Dendro traits can undergo a variety of polymorphic changes in the Sumeru jungle when they come into contact with the Hydro, Pyro, and Electro elements. Monsters can change their attack patterns or states, and they can also drop varied items, whilst some plants and mushrooms have beneficial properties. Meanwhile, a greater range of fauna may thrive in the humid tropical environments. To defend their home, Shroom-Kin have developed into a unique species known as the Fungi.
The Jadeplume Terrorshroom, the new boss nemesis, is a kind of fungus with a strong animalistic mentality that may become highly territorial and combative. The Electro Regisvine, a new Boss foe, is also waiting for travelers in the depths of the forest.
Patch 3.0 Release According to Server Downtime per Area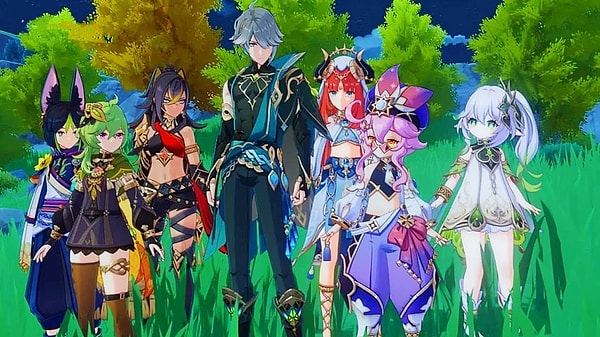 Genshin Impact 3.0 launches in the UK at 11 p.m. on Tuesday, August 23; the update can be played starting at 4 a.m. on Wednesday, August 24.
Genshin Impact 3.0 launches in Europe at 12 a.m. on Wednesday, August 23; the update can be accessed starting at 5 a.m. on Wednesday, August 24.
Launch of Genshin Impact 3.0 in the US: Update is playable starting at 8 p.m. Pacific time or 11 p.m. Eastern time on Tuesday, August 23. Server downtime starts at 3 p.m. Pacific time or 6 p.m. Eastern time.
Scroll Down for Comments and Reactions