News
New Album Review - The Weeknd 'Dawn FM'
New Album Review - The Weeknd 'Dawn FM'
While radio-inspired sequencing is nothing new in the history of concept albums, Dawn FM, the latest by Canadian singer/songwriter The Weeknd, utilizes the approach for a presentation more concise and exciting than his previous records. Where older imitations of the airwaves made by DJ Shadow and Queens of the Stone Age compellingly demonstrated an uninterrupted flow on an album, recent records like Vince Staples and Oneohtrix Point Never infused more diverse musical styles to show appreciation for their inspirations. Adding in a consistently retro late-90s aesthetic throughout, Dawn FM brings this method into the limelight by effectively balancing his pop appeal with this niche affection.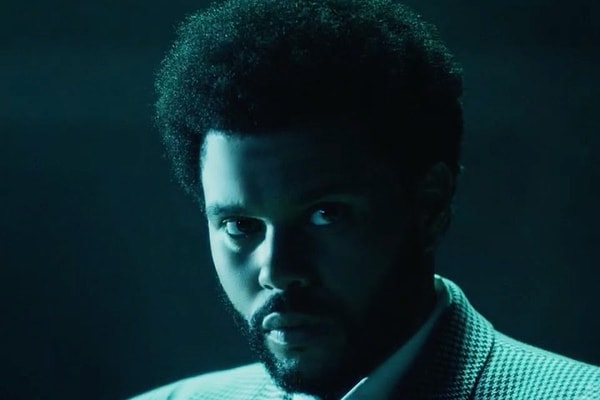 The album medium never suited Abel Tesfaye until his 2020 release After Hours, where he honed his songwriting into its most affecting and engaging state yet. Dawn FM wisely follows the same path, but the conceptual leanings and deeper emotional dive sharpen his focus even during the album's most spaced-out tracks. Whether on aching ballad tracks like "Is There Someone Else?" or the funky midtempo dance jam "Sacrifice," Tesfaye's lyrics drop more evocative introspective truths than ever before:
'Every time you try to fix me
I know you'll never find that missing piece
When you cry and say you miss me
I lie and tell you that I'll never leave'
The Verdict on 'Dawn FM'
The Weeknd formerly peaked creatively in standout singles; the early promise of "Wicked Games" from his debut mixtape House of Balloons only relatively scratched the surface compared to chart-toppers like "Earned It" and U.S #1 single "Can't Feel My Face." With the release of Dawn FM, he secures his status as an album artist, able to effectively unite his new projects into singular works of pop music mastery. Through the efforts of this newly inspired The Weeknd, Dawn FM ends up as his best album to date, satisfying all but the most impatient of his listeners. For those who still can't get into the album format, it never hurts a tightly constructed record to have some truly killer singles as well.
Rating: 8/10
★★★★★★★★☆☆
Tracklist
1. Dawn FM

2. Gasoline

3. How Do I Make You Love Me?

4. Take My Breath

5. Sacrifice

6. A Tale By Quincy

7. Out of Time

8. Here We Go... Again

9. Best Friends

10. Is There Someone Else?

11. Starry Eyes

12. Every Angel is Terrifying

13. Don't Break My Heart

14. I Heard You're Married

15. Less Than Zero

16. Phantom Regret by Jim
Scroll Down for Comments and Reactions