News
Alt-J 'The Dream' - New Album Review and Tracklist
Alt-J 'The Dream' - New Album Review and Tracklist
The kings of weird indie craziness are back after five long years, and the group returns with a long-awaited worthy follow-up to their trend-setting debut, An Awesome Wave. Known for their "everything and the kitchen sink" approach, Alt-J have spent four albums exploring the balance between unexpected diversions and songwriting clarity; with The Dream, they have found a stable and perpetually exciting formula at last.
Contrary to their previous albums, the Alt-J output of 2022 mixes individual track appeal and album cohesion while staying unpredictable throughout. This British band attempted the same methodology on 2014's This Is All Yours, though The Dream develops an overarching concept better than its predecessors. Whether explicit on the subdued "Get Better" or subtle on the buoyant "U&ME," the typically hazy atmosphere is preoccupied with death. Despite the depressing subjects displayed, the music itself rarely broods and does not lack a change of moods. The three members demonstrate over and over again on The Dream that discovery within predetermined conceptual constraints leads to musical brilliance. Two of the album's most heterogeneous tracks, "Hard Drive Gold" and "Philadelphia," are perhaps the best songs presented here, showing that thoughtful restraint poured into a healthy dose of dynamic wackiness works wonders on an Alt-J record.
The Verdict on 'The Dream'
The stabs of sonic chaos and absurdity have long charmed the fans of Alt-J and continue to even now, ten years after their first release. Their brand of restless creativity remains a requirement of all top-tier indie groups, as the genre foundationally values innovation over the desire to top the charts. Thankfully, Alt-J have managed to preserve this idealogy, but evaluating their establishing principles in the wake of the last few years has finely honed their songwriting and shaped their whole sound for the better. The Dream triumphs while acknowledging that not everyone will accept their weirdness, and the resulting confidence has made for their tightest record to date. More significantly, the album announces to the world and the members themselves that a march down this new pathway can still head to a future masterpiece, where the line between focused and blurred strikes the perfect chord with fans and skeptics alike.
Rating: 8/10
★★★★★★★★☆☆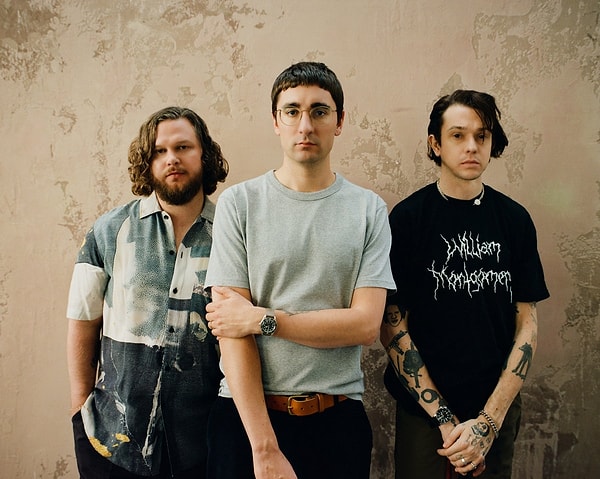 Tracklist
1. Bane
2. U&ME
3. Hard Drive Gold
4. Happier When You're Gone
5. The Actor
6. Get Better
7. Chicago
8. Philadelphia
9. Walk a Mile
10. Delta
11. Losing My Mind
12. Powders
Scroll Down for Comments and Reactions