News
Netflix's Upcoming Rom-Com 'You People' Features Eddie Murphy, Jonah Hill & A Huge Ensemble Cast: Find Out Release Date
Netflix's Upcoming Rom-Com 'You People' Features Eddie Murphy, Jonah Hill & A Huge Ensemble Cast: Find Out Release Date
The new year just got better! Netflix launched the official trailer for its upcoming rom-com film You People a day ago, featuring Eddie Murphy and Jonah Hill in the lead, backed up by a stellar A-list cast. 
See below:
What is 'You People' About?
Our Family Wedding meets Jumping the Broom, You People is about the controversies of interracial dating brought about by conflicting black-white family cultures and values. 
From the trailer, we see Jonah Hill as Ezra Cohen, a single Jewish dude on the verge of giving up on meeting his dream girl. He tells his close friend (Sam Jay) that he's never going to meet a woman who understands him. 
However, fate leads him to Amira Mohammed (Lauren London), a modern black Muslim lady, meeting hilariously. Ezra gets into Amira's car, confusing her for his Uber ride because she looks uncannily like his Uber driver. The two instantly get attracted and begin to date, even moving in together. 
When Ezra finally feels ready to pop the question, the two decide to make the leap of meeting each other's families.
Ezra meets Amira's unyielding but caring parents (Eddie Murphy and Nia Long) while Amira is introduced to Ezra's semi-woke and progressive folks (David Duchovny and Julia Louis-Dreyfus). 
The amusing interaction between different raced families offsets drama as the concerned parents mercilessly interfere with their children's love lives.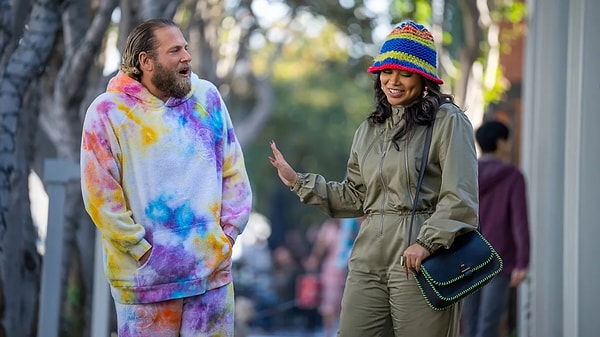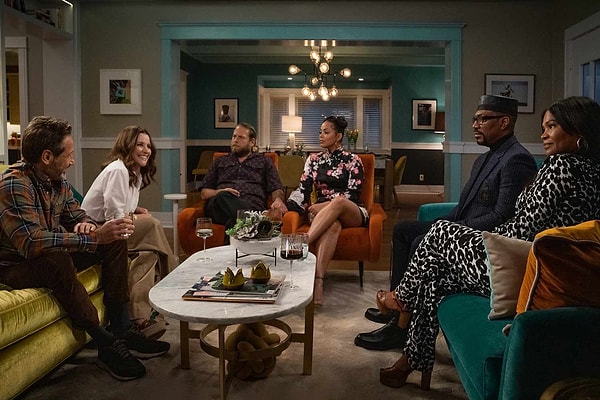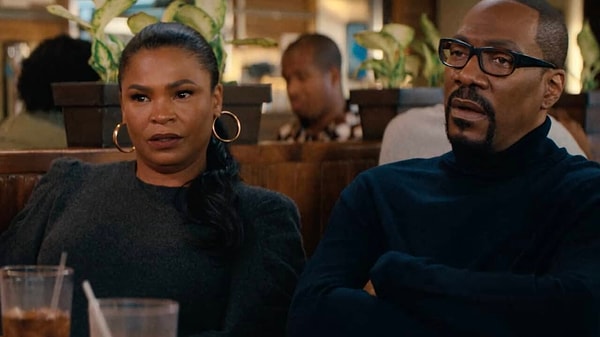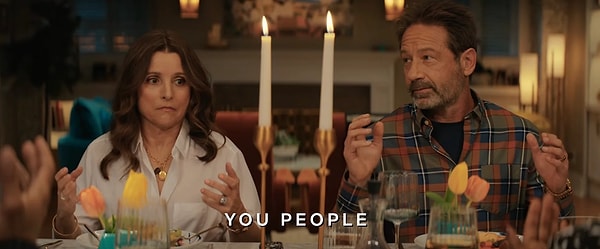 'You People' Cast
The Netflix rom-com presents Eddie Murphy in a curiously calm role compared to the eccentric characters of his youthful days, the likes of Trading Places (1983), Bowfinger (1999), Dreamgirls (2006), Haunted Mansion (2003), Norbit (2007), Meet Dave (2008) among others. 
Rounding up the ensemble are Jonah Hill (The Wolf of Wall Street), Lauren London (The Perfect Match), Nia Long (Made in America), Julia Louis-Dreyfus (Seinfield), David Duchovny (Californication), Sam Jay (Pause with Sam Jay), Molly Gordon (Life of the Party), Andrew Schultz (Guy Code), Bryan Greenberg (Bride Wars), Mike Epps (Meet the Blacks), La La Anthony (Holiday Rush), Rhea Perlman (Taxi), Dean Cole (black-ish) and Jordon Firstman (Call Your Father). 
More stars worth mentioning include Andrea Savage (Summer 03), Taco (Dave), Jackie Swanson (Oblivion Backlash), Emily Arlook (Grown-ish), James Moses Black (Dark Meridian), Kayla Swift (Making Babies), Evan Shafran (The Patient) and Murray Gray (Unsullied).
You People is directed by Kenya Barris, the creator of ABC's black-ish. Barris co-wrote the script with Jonah Hill.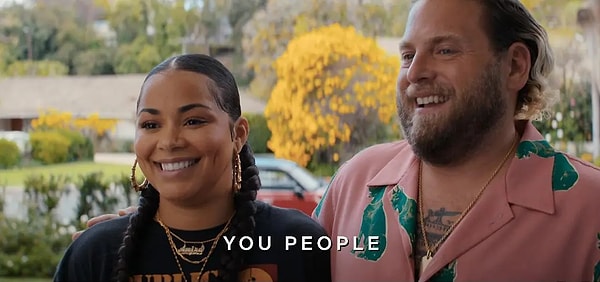 You People will glaze Netflix's catalogue on Friday, January 27, 2023.
Scroll Down for Comments and Reactions