Netflix's True-Crime Docu-Series 'Catching Killers' Returns for New Season in February
News
>
Netflix's True-Crime Docu-Series 'Catching Killers' Returns for New Season in February
Fans didn't have to wait long to see a new season of the Netflix original true crime documentary series. The first season dropped on Netflix in December 2021, and just two months later, 'Catching Killers Season 2' will make its arrival this month.
The show was an instant hit among followers, making 'Catching Killers' into the Top 10 most-popular TV series titles on the streaming platform, hitting the No. 6 spot. The show got an impressive score of 83% on Rotten Tomatoes, giving a 'stream it' recommendation by the audience.
'Catching Killers' Release Date
The second season of 'Catching Killers will premiere on Netflix on Wednesday, February 9.
'Catching Killers' Trailer
Netflix recently dropped the trailer for the second season of the crime docu-series, 'Catching Killers'. You may watch it here.
Catching Killers Season 2 | Official Trailer | Netflix
Get To Know More About 'Catching Killers'
The investigators behind infamous serial killer cases reveal the harrowing, chilling details of their extraordinary efforts in this true-crime series.
'Catching Killers' showcases some graphic crime scenes and merciless serial killers who are sought after by the police and prosecutors. The first season ranges over the cases of celebrated serial killers such as the Green River Killer, the Aileen Wuornos case, and the Happy Face Killer case. 
Season 2 will cover the detectives who captured the BTK Killer and other notoriously brutal murderers recount the brave actions and burdens behind their investigations. You can also expect more ill-famed serial killer cases to be discussed in each episode.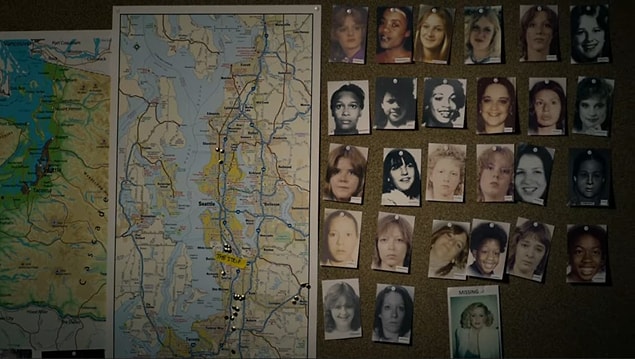 'Catching Killers' Cast
John Ingram is famously known for his impeccable work on Season 1 of 'Catching Killers'. He was also on the 2019 TV program titled, 'Mind of a Monster'. In Season 2, he will be returning as the Detective Multonomah County for the cases.
The rest of the cast includes Jim McIntyre as Deputy District Attorney, Dave Reichert as Lead Detective, Green River Task Force, Brian Jarvis as Former Detective Sergeant, Marion County Sheriff's Office, Phil Stanford as Journalist, Fae Brooks as Former Detective Green River Task Force, Steve Binegar as Criminal Investigations Commander, Florida Sheriff's Office, Mike Joyner as Former Lieutenant, Citrus County Sheriff's Office, Tom Jensen as Former Detective Green River Task Force, Laura Ndreu as Rebecca Garde, Hannah Colby as Julie Reinhart, and Simon Kingsley as John Ingram.
'Catching Killers' Showrunners
The true-crime documentary series is produced by Simon Dekker, Ron Goetz, and Diana Sole Walko.