News
Netflix Releases 'Catch Me If You Can' This July – Trailer, Release Date and More!
Netflix Releases 'Catch Me If You Can' This July – Trailer, Release Date and More!
Leonardo DiCaprio and Tom Hanks were teamed-up in this 2002 Steven Spielberg biographical crime movie 'Catch Me If You Can' about an FBI agent tracking down a con artist. 
The film is based on Frank Abagnale's autobiography, 'Catch Me If You Can: The Amazing True Story of the Youngest and Most Daring Con Man in the History of Fun and Profit,' who is said to have pulled off millions of dollars worth of scams before turning 19 by assuming the identities of a Pan Am World Airways pilot, a Georgia doctor, and a Louisiana parish prosecutor. 
The movie's screenplay is by Jeff Nathanson.
'Catch Me If You Can' Release Date
'Catch Me If You Can' releases on Netflix and will be available to stream on-site on Friday, July 1, 2022.
'Catch Me If You Can' Trailer
The trailer for the biographical crime film 'Catch Me If You Can' is already available on Youtube. The trailer can also be watched below:
'Catch Me If You Can' Plot
A true account of Frank Abagnale Jr., a Pan Am pilot, doctor, and public defender who successfully cashed millions of dollars worth of checks before turning 19 years old. To put him in jail is the goal of an FBI agent. Frank, however, not only avoids capture, he actually enjoys the hunt.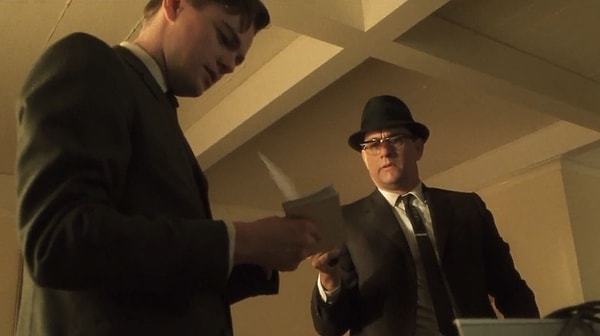 'Catch Me If You Can' Cast Members
'Catch Me If You Can' features the following cast:
Leonardo DiCaprio as Frank Abagnale, a young adult who became a con artist

Tom Hanks as Carl Hanratty, an FBI agent 

Christopher Walken as Frank Abagnale Sr., Frank's father

Martin Sheen as Roger Strong, an attorney

Nathalie Baye as Paula Abagnale, Frank's mother

Amy Adams as Brenda Strong, a young hospital worker and Roger's daughter 

James Brolin as Jack Barnes, Frank Abagnale Sr.'s acquaintance who had a relationship with Paula

Nancy Lenehan as Carol Strong, Brenda's mother

Candice Azzara as Darcy

Malachi Throne as Abe Penner

Alfred Dennis as Ira Penner

Amy Acker as Miggy Acker, one of the eight ladies Frank chooses to hire as his stewardesses

Guy Thauvette as Warden Garren, the unidentified jail in Marseille's warden

Maggie Mellin is the anonymous French teacher that Frank pretends to be

Thomas Kopache as Principal Evans busted Frank for pretending to be a substitute teacher

James Morrison as Pilot

Robert Symonds as Mr. Rosen

Dave Hager as Judge

Jasmine Jessica Anthony is the unnamed daughter of Paula and Jack
FBI agents Earl Amdursky, Tom Fox, and Special Agent Witkins are portrayed by Brian Howe, Frank John Hughes, and Chris Ellis, respectively. 
Marsh, the acting FBI Assistant Director, is John Finn. Cheryl Ann, a call girl, is played by Jennifer Garner in a cameo. Marci, Lucy, and Joanna are played by Ellen Pompeo, Elizabeth Banks, and Kaitlin Doubleday in supporting roles. 
In a cameo, the real Frank Abagnale plays a French policeman who is apprehending his on-screen persona.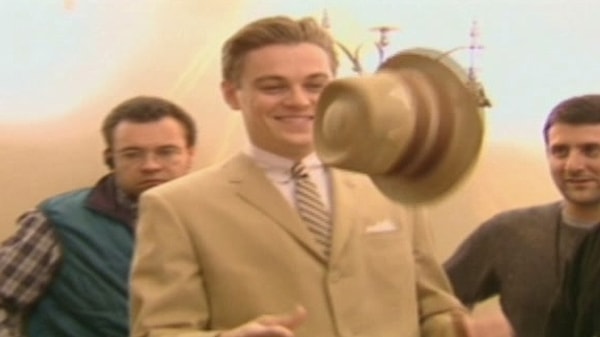 Excited about the release of 'Catch Me If You Can' on Netflix? Tell us what you think in the comment section below.
Scroll Down for Comments and Reactions