News
Netflix 'Money Heist: Korea' Season 2: Release Date, Trailer, and More
Netflix 'Money Heist: Korea' Season 2: Release Date, Trailer, and More
The Money Heist: Korea Joint Economic Area Season 2 will be released in December 2022, after a long wait.
Money Heist Season 1, consisting of 6 episodes, became a big name in the world of Netflix in December 2017. Many fans of the Netflix series are looking forward to an update to its new season because they enjoy its thrills and logic.The Korea Joint Economic Area will be expecting this December, according to the Netflix Money Heist.Want to know more? Here is the recent update on the new movie series on Netflix.
It was definitely an awesome adaptation of the creation of Alex Pina, the famous Spanish crime drama La Casa de Papel, also translated as Money Heist. Though known to be inspired by Alex Pina's story, many fans have claimed that the movie series does not exactly follow its Spanish adaptation. Some claim that the movie series was inspired by its approach and spices.Many have claimed that the Korean version stands out, given the very first reason why a lot of fans anticipate a new season.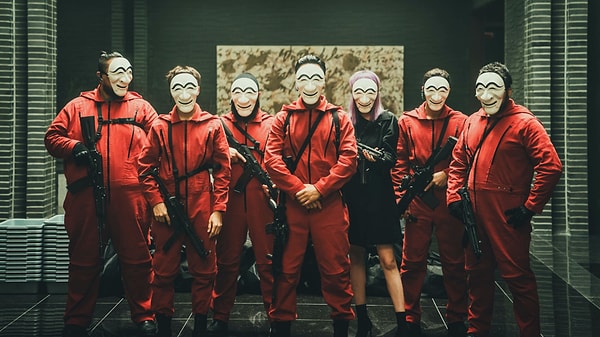 Money Heist Korea Season Release Date
With the release of the movie series' official trailer, it is indeed now confirmed that the movie series will be arriving for its new season. Many people were looking forward to the new season this December after watching the first season in December 2017. After many years of waiting, Netflix has confirmed that Money Heist: Korea Joint Economic Area will be released on December 9, 2022.
What to Expect in Money Heist: Korea Season 2?
After stealing trillions of Korean Won, Lee Won Jong played as if 'Moscow' had dug a tunnel in the underground vault. The Professor's plan, portrayed by actor Yoo Ji-Tae, will be arriving at its final stage in season 2, and their hostages will be working on creating a fake tunnel to distract them. This season, authorities also recognized Berlin, Rio de Janeiro, and Nairobi, complicating their escape plans. Yoo Ji-Tae, as The Professor, collaborates with Kim Sangnam on their ideas for a unified Korean Peninsula, in which they make a plan for a Joint Economic Area.
Money Heist: Korea - Joint Economic Area Part 2 | Official Teaser | Netflix
Will there be more seasons for Money Heist: Korea?
In the original movie compilation, there are a total of five seasons of the Money Heist adaptation. If the movie is adapted into the Spanish original series, we will be expecting seasons 3, 4, and 5. But as Netflix has not yet announced the remaining seasons, they remain unofficial. The new season of the movie series depends on the success of the release of Money Heist Season 2 on Netflix. It is still a challenge in the production of the Korean adaptation to reach the popularity of the original Spanish movie, as the popularity and success of Season 2 will be the basis for Netflix to continue the remaining seasons.
Scroll Down for Comments and Reactions