News
Netflix Has Unveiled The Season Premier Of 'One Of Us Is Lying' On February 18th
Netflix Has Unveiled The Season Premier Of 'One Of Us Is Lying' On February 18th
'One of Us Is Lying' is an American young adult mystery drama television series developed by Erica Saleh. The series is based on the 2017 novel of the same name by Karen M. McManus. 
The series premiered on Peacock on October 7, 2021, and was met with generally positive reviews from critics. In January 2022, the series was renewed for a second season.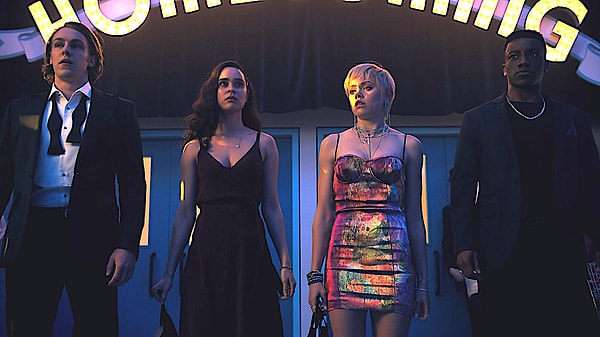 What is 'One of Us Is Lying' About?
Nate, Bronwyn, Addy, Cooper, and Simon all study at Bayview High and are coincidentally put into detention together, unknowing that it will take their lives upside down. While all of them walk into detention in good health, one of them turns up dead, thereby inviting an investigation. It is soon confirmed beyond doubt that Simon passes away due to a deadly allergic reaction, but his death is not an accident. Allegedly, one of the four students with him in detention is responsible.
Since Simon was well-known for originating an online gossip app that would publicize some life-changing secrets about his classmates, all four students are observed to have a motive to kill him. But who went ahead and committed the unforgivable crime?
When is 'One of Us Is Lying' Available For Streaming?
'One of Us Is Lying' is set to release on February 18, 2022, on Netflix. If you wish a glimpse of a story, a teaser is already around on Netflix official and youtube.
Who Are The 'One of Us Is Lying' Cast Members?
It stars Mark McKenna as Simon, the deceased student, and Annalisa Cochrane, Chibuikem Uche, Marianly Tejada, and Cooper van Grootel as the main suspects, with Barrett Carnahan, Jessica McLeod, and Melissa Collazo in supporting roles. 
Who do you think is the culprit among the four? Drop your thoughts in the comments below.
Scroll Down for Comments and Reactions