News
Narvik Netflix Cast, Plot Summary, Trailer, and What to Expect from The Real-life Story?
Narvik Netflix Cast, Plot Summary, Trailer, and What to Expect from The Real-life Story?
In a world full of tragedy and chaos, what means will you take in order to survive?
Netflix now offers a new movie mesmerizing World War 2 in a place called Narvik found in the far north of Norway. This wartime drama was set in 1940 and is now dominating Netflix as the movie portrays the real-life story of the Battle of Narvik which was considered Hitler's first defeat.
As the movie follows the struggles of a young Tofte family in the Narvik, how far can they go to survive this tragedy?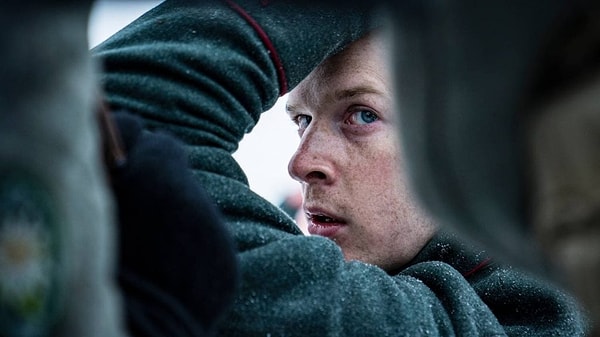 Narvik: Hitler's First Defeat
Directed by Erik Skjoldbjærg and written by Christopher Grøndahl, Live Bonnevie, and Erik Skjoldbjærg, Narvik was indeed one of the most reviewed movies on Netflix nowadays, especially with its starring cast and crew. Narvik is a small town in  Norway that maintained its neutrality as World War 2 began. 
But Narvik, knowingly known as a port city served as an important hub during WW2 and became a subject of intense attention from both Germany and Sweden. As Narvik serves as a year-round shipping port for Sweden's iron ore, an important mineral used in building weapons, Narvik became the primary subject of Hitler for him to produce weapons and materials for the war.
In 1940, Germany captured the city easily and its small Norwegian military.
Narvik Plot Summary
When the war broke out in 1940, the troop of Corporal Gunnad Tofte transferred to Narvik and was returning home for his son's birthday. He was supposed to be on vacation but was canceled because of the sudden threat from the Germans. In his vow to fulfill his duty and obligations, he has reunited with his family for a short time. When he returned to his base he was surprised when they were attacked by Germans invading their territory, violating neutrality, and even sinking a Norwegian ship. 
Ingrid, on the other hand, found out that her workplace was invaded by the German army making the place their headquarters. She was even forced to help a British woman as being worried for the safety of her family and tried to leave the town only to find out that the Germans blocked the borders of the town. 
As the Norwegian army knows that the German is in Narzik only because of Iron Ore. Major Omberg (Henrik Mestad) tasked Corporal Gunnar to lead his troop in destroying the bridge and he, later on, found out that his wife and his son were on a train that was supposed to pass in the bridge. Luckily they prevented the demolition in time wherein they found a group of people walking across the bridge.
Although his wife and his son appeared to pass the bridge safely Corporal Gunnar was held in prison by the German army.
In the continuation of the story, Ingrid begged the Germans for the release of his husband while trying to protect her son against the violent war they are facing. The movie does not just captivates the heart of people with the struggles of the soldiers during the war but also the sacrifices of a mother trying to protect her child against the danger of the world.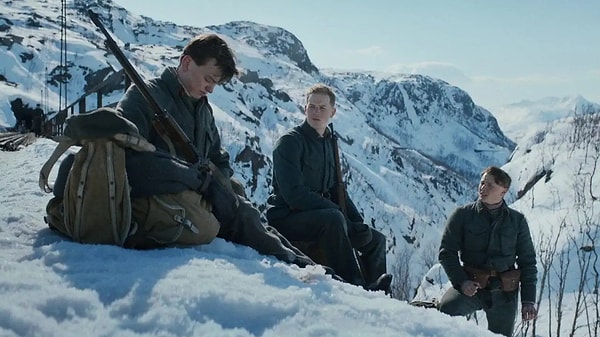 Cast and Leading Characters
The success of this 2023 movie indeed relies not only on the production team but also on the persons who will portray the characters in the story. Below are the actors and actresses who we will expect in this Netflix historical wartime drama.
Carl Martin Eggesbø who played the character of Corporal Gunnar Tofte is a young actor who first appeared in SKAM where he portrays Eskild. He is also in the cast of A Stone Slowly Falls and Orps: The Movie. Gunnar was part of the Norwegian army who fought in the Battle of Narvik against the German forces and later on found out that his wife works under the German Headquarters.

Kristine Hartgen who played the character of Ingrid Tofte is a Norwegian actress and model who also appeared in movies Beforeigners and Catch and Release film. In this movie Ingrid Tofte works in a hotel in Narvik but as the war continued she returned to her workplace surprised as Germans made the place their headquarters. Ingrid will be away from her husband and will be struggling to avoid violence while protecting their son Ole (Christoph Gelfert Mathiesen).
Here are also some of the big stars that play a crucial role in the story.
Henrik Mestad As Major Sigurd Omdal

Stig Henrik Hoff As Aslak Tofte

Christoph Bach As Konsul Fritz Wussow 

Magnus Dugdale As Giles Romilly 

Holger Handtke As Generalleutnant Eduard Dietl 

Mathilde Holtedahl Cuhra As Bjørg 

Isak Bakli Aglen As Korporal Larsen 

Emil Johnsen As Ordfører Theodor Broch 

Benjamin Noble As Sub-lieutenant Patrick Dalzel-Job 

Ollie Campbell As Konsul George L.D. Gibbs 

Kari Bremnes As Polly 

Torfinn Nag As Oberst Konrad Sundlo 

Edvard Lie Aalstad As Menig Magne Hansen 

Øyvind Trøite As Menig Præstnes 

Anders Wang As Kaptein Arthur Bjørnson 

Christoph Gellert Mathiesen As Ole Tofte
Narvik | Tráiler oficial | Netflix
Narvik, just like any other war film, will show the action and adrenaline rush of war. But more than that, it will let us perceive the realities of these harsh events and why World War 3 is not something to be excited about.
Scroll Down for Comments and Reactions