News
More than Just Adventure as Harriet Spies the City: 'Harriet the Spy' Season Two
More than Just Adventure as Harriet Spies the City: 'Harriet the Spy' Season Two
Apple TV Plus always got our kids covered with its excellent content. The streaming platform has yet another achievement Harriet the Spy, centered on an adventurous eleven-year-old with the urge to learn everything in her environment to become a great writer. 
Set in 1960s New York, the series is based on Harriet the Spy, the initial novel by Louise Fitzhugh. It is written and chiefly produced by Will McRobb of The Adventures of Pete &Pete alongside Sidney Clifton of Black Panther as the producer. The Jim Henson Company takes the production credits.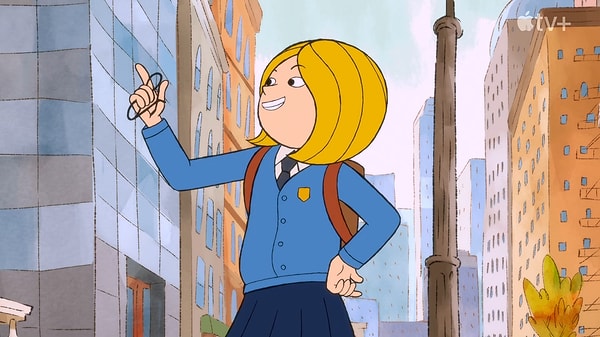 What is 'Harriet the Spy' About?
At eleven years, Harriet is a budding writer and an enthusiastic reader. Her neighborhood knows her for her endless questions and the urge to investigate the world and learn new things around her. She is either reading about old civilizations or exploring an exotic creature on the internet. 
Her passion for writing and her deep curiosity are the key drivers of her nature. Harriet aims to become a great writer and works each day tirelessly to achieve her dreams.
The Voice Cast
The stars for the show include Beanie Feldstein portraying Harriet, and Jane Lynch, Emmy champion depicting Ole Golly, Harriet's strict nanny. Other characters are Kimberly Brooks playing Janie, Lacey Chabert portraying Marion, Grey Griffin and Crispin Freeman enacting Harriet's mother and father, and Bumper Robinson impersonating Janie's father. 
Harriet the Spy season two will launch entirely on Apple TV Plus on Friday, May 20th. You wouldn't wish to miss this.
Scroll Down for Comments and Reactions