News
Minecraft: Java Realms Features Players VS. Players
Minecraft: Java Realms Features Players VS. Players
Minecraft started off with just a single player picking on the Wildlife of the game, then there came a second one that created a worthy foe. But the human nature of competitiveness can never be quenched with only a 1v1. That's why Minecraft has delivered a new way to play with more players on Java Realms. So get ready to rumble with friends, family, and foes!
Java Realms presents 8 new exciting and thrilling maps for competitive Minecraft players.
Gladiator Games
When we hear the word "gladiator" we can already sense adversarial and very competitive vibes. Moreso when you are playing an elimination type of match. Gladiator games will pit you against other players in the midst of gremlins, zombies, and giant worms. What could be more competitive than having PVE and PVP at the same time? 
This map really proves that the best friends are gained through tough battles and worthy competition. When a player gets killed by another player he will be sent to the pit along with another dead player and they will face off in a random challenge where the loser will be eliminated.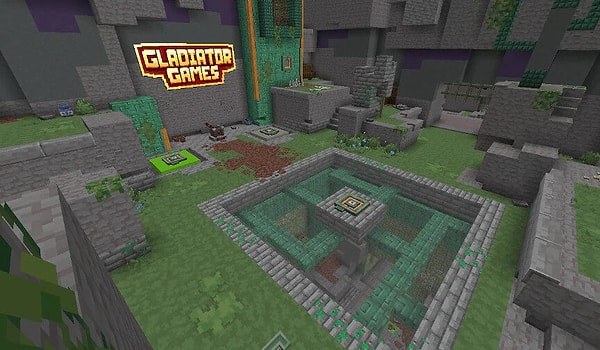 Meanwhile, the winner will be returned to the field as an ally of the one who killed him. Yesterday's worthy opponent is today's formidable ally. This competitive and twisted sequence makes Gladiator Games one of the best new maps in Java Realms
Other maps that have been released include Tactical Gaggle, Maze Mania, Building Site, Winter Paradise, Mushroom Valley, Four Habitats, and Heaven's Calling. So what are you waiting for? Team up and showdown on these new competitive maps.
Scroll Down for Comments and Reactions