Megan Thee Stallion's LA Home Is Robbed of Valuables Worth Thousands
News
>
Megan Thee Stallion's LA Home Is Robbed of Valuables Worth Thousands
Megan Thee Stallion's house in Los Angeles was subject to a robbery on Saturday, where hundreds of thousands in valuables were stolen.
According to a TMZ exclusive published today, the US rapper's home was "ransacked," by two thieves working together.
The burglars, who were dressed in hoodies and gloves to conceal their identities, busted into the hip-hop star's home by smashing through a glass door at the rear of the property.
It was reported the thieves then proceeded straight to the master bedroom and took an estimated $300,000 - $400,000 in goods within the room.
Among Megan Thee Stallion's valuables was expensive jewellery, electronic devices and cash.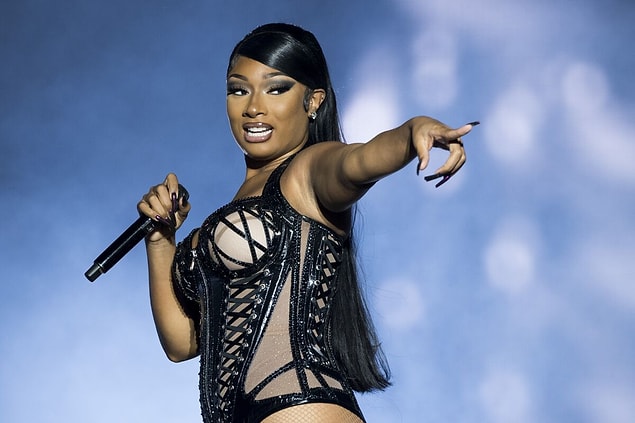 Luckily for the rapper, she is said to not have been present at her property when the robbers broke in and ransacked her home.
Home surveillance cameras within the house and neighbouring properties are said to have captured footage of the break in and the goods being stolen.
TMZ reports that the LA police have yet to make any arrests as detectives continue to work the case in hope of tracking down the offenders.
The female hip-hop star has not commented extensively on the incident although she did upload a tweet regarding the situation.
"Material things can be replaced but I'm glad everyone is safe," Thee Stallion tweeted to her followers today.
The "Body," rapper tweeted soon after to announce that she would be taking a break from her artistic duties due to fatigue.
"Hotties I'm really sorry but after SNL I really gotta take a break I'm so tired, physically and emotionally," she stated.
The latter tweet referenced the fact that she is due to present SNL, Saturday Night Live, tonight.
Judging by that announcement, the rapper looks set to remain on track to host the hugely popular weekend show this evening despite the robbery.
The artist has been working hard this year, and released her new album 'Traumazine,' in August.
The project is her second studio album on record and peaked at number four in the US album charts upon its release.
In time, the rapper may hope the album follows her debut work 'Good News,' in going platinum in sales in the US upon its release in 2020.
Megan Thee Stallion has also released five singles this year, with 'Sweetest Pie,' featuring Dua Lipa, the most successful as it rose to 15th in the music charts.
Famously, the Texas rapper featured on Nicki Minaj's number one hit 'WAP,' in 2020.