News
Marvel Studios Drops the Trailer for 'The Guardians of the Galaxy Holiday Special' Presenting This Footloose Legend
Marvel Studios Drops the Trailer for 'The Guardians of the Galaxy Holiday Special' Presenting This Footloose Legend
Can you feel the Christmas spirit welling up? Well Marvel Studios Entertainment is about to make you feel it with its trailer for The Guardians of the Galaxy Holiday Special that offers a spoonful of Christmas cheer and then some!
Marvel Entertainment released a 1-minute clip of the Guardians of the Galaxy Holiday Special on Tuesday, October 25 2022, with the tag, 'This holiday season is going to be out of this world.' Rather this Christmas is going to be in this world from out of space, and you'll see why shortly.
More About 'The Guardians of the Galaxy Holiday Special'
James Gunn, the writer and director of the Guardians of the Galaxy franchise, leaked the trailer of the holiday special on social media, along with its poster. 
He quoted on Twitter, '#GotGHolidaySpecial-coming 11.25.22 @DisneyPlus. Our Holiday gift to you. And yes, when I said the #GotGHolidaySpecial was going to debut my new favorite MCU character, that favorite character is Kevin Bacon."
Trailer
Events unfolding to the cheery instrumental soundtrack "We Wish You a Merry Christmas," Kraglin tells his fellow Guardians, "I just saw on the calendar that right now on Earth it's almost Christmas time.' Nebula responds, 'We don't have time for trivialities like Christmas.'
Then Mantis remarks, 'But Peter's so sad about Gamora being gone. Maybe if we go to Earth for a really wonderful Christmas gift, it would make him happy. Something special he will never forget.' Drax asks, 'What about someone special?'
We then see Mantis and Drax journey to Earth looking for Kevin Bacon, the legendary Footloose star. They try to take disgruntled Bacon back with them as a Christmas present to Quill, who considers Bacon a movie icon.
Who Casts 'The Guardians of the Galaxy Holiday Special'?
Sean Gunn, James Gunn's younger brother, reprises his role as Grantis, along with Pom Klementieff as Mantis, Karen Gillan as Nebula, Dave Bautista as Drax and Chris Pratt as Peter Quill/ Star-Lord. 
The holiday special also features Vin Diesel voicing Groot, Bradley Cooper voicing Rocket and Maria Bakalova voicing Cosmo the Spacedog. 
Michael Rooker may also appear as Yondu Udonta, along with Zoe Saldaña as Gamora. But their return is debatable, considering Yondu died in Guardians of the Galaxy Vol. 2 (2017) while Gamora died in Avengers: Infinity War (2018). We'll have to wait till the movie premieres to confirm their return. 
Kevin Bacon features as an idealized version of himself, a legend of the classic teenage drama film Footloose (1984). Quill referenced Bacon as his dance hero in Guardians of the Galaxy (2014). He also referred to Footloose as the greatest movie of all time, in Avengers: Infinity War.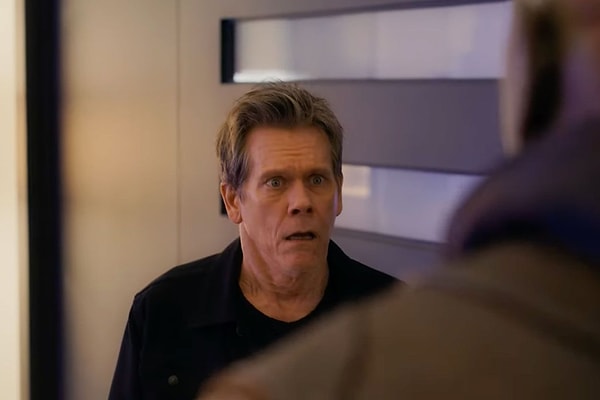 When Will 'The Guardians of the Galaxy Holiday Special' be Released?
The film will be released on November 25 2022, on Disney Plus as a one-off standalone adventure.
Scroll Down for Comments and Reactions