Macauley Culkin's 1994 Movie 'Richie Rich' is Now Heading on Netflix This March
News
>
Macauley Culkin's 1994 Movie 'Richie Rich' is Now Heading on Netflix This March
Former Hollywood child superstar Macauley Culkin stars in this family comedy film 'Richie Rich', a boy billionaire who can buy anything he desires--except a normal childhood. But when Richie's parents are kidnapped in a hostile takeover attempt on the family corporate empire, it's up to Richie and his loyal valet to rescue his mom and dad ... and the family fortune.
'Richie Rich' Release Date
'Richie Rich' is about to release on March 1st, along with the company of movies and series to release on the same date.
'Richie Rich' Trailer
A trailer is already set for viewing on Netflix original, YouTube and right here.
'Richie Rich' Plot Summary
Richie Rich (Macaulay Culkin) has every toy any little boy could ever want, in addition to an adoring mother (Christine Ebersole) and father (Edward Herrmann). The one thing Richie doesn't have is friends.
When his parents suddenly go missing, Richie suspects an executive (John Larroquette) in the family company is to blame.
Setting out to solve the mystery, Richie hooks up with a group of kids who prove they just might fill the void in his life, while helping him save his folks.
'Richie Rich' Cast
The film stars Macaulay Culkin (in his final film as a child actor until he began work as an adult actor in 2003), John Larroquette, Edward Herrmann, Jonathan Hyde, and Christine Ebersole, while Reggie Jackson, Claudia Schiffer, and Ben Stein appear in cameo roles. Culkin's younger brother, Rory Culkin, played the part of Young Richie Rich.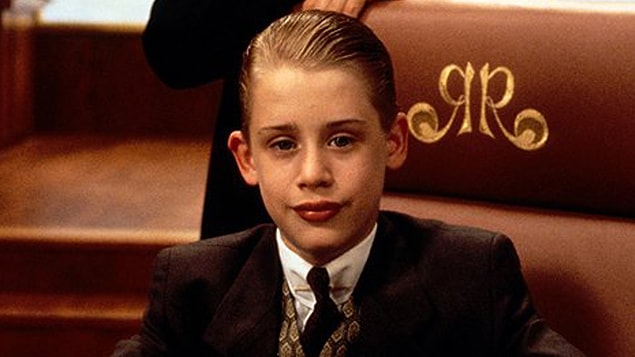 'Richie Rich' Production and Box-office Details
Richie Rich is a 1994 American comedy film directed by Donald Petrie and based on the character of the same name created by Alfred Harvey and Warren Kremer.
The film was distributed by Warner Bros. under their Warner Bros. Family Entertainment label. In theaters, the film was shown with a Wile E. Coyote and the Road Runner cartoon called Chariots of Fur, and it was followed by the 1998 direct-to-video sequel Richie Rich's Christmas Wish.
The film grossed $38 million at the box office in the United States and Canada and the same internationally for a worldwide total of $76 million on a $40 million budget.
Are you excited for the coming of 'Richie Rich' on Netflix on March 1st? Let us know your thoughts in the comment section below.