News
Love and Gaming: 10 Games to Play with Your Significant Other
Love and Gaming: 10 Games to Play with Your Significant Other
Are you looking for video games perfect for a date night with your significant other? Something simple, yet can create a positive impact on your relationship? Gamer or no gamer, this collection is made for every couch-potato couple out there!
One thing that sparks jealousy from one another is when your pair is so in love with video games that it already snatched all the time that was supposed to be yours. It can create craters that sometimes lead to unbearable arguments. But as a lover who wants to fill that gap, why not try playing it together and maintaining that healthy, loving relationship you have?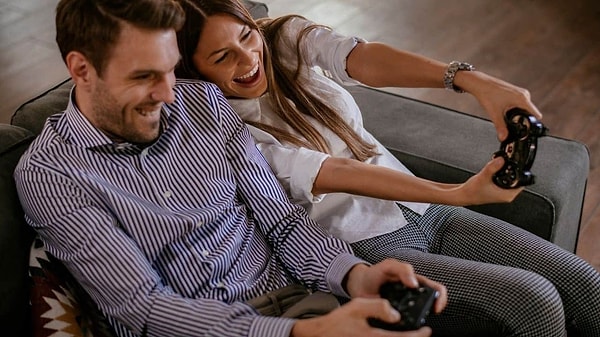 The right type of cooperative video game will not only help you avoid arguments but can also aid in developing the bond that you have, test your communication ability, build teamwork, and have each other's back in every stressful game situation. And if you are looking for the perfect game that you can offer to your love, we have collected it for you. Even if you are a pair of a pro gamer and a beginner, both pro, or both beginners, we have the perfect pick for you!
Overcooked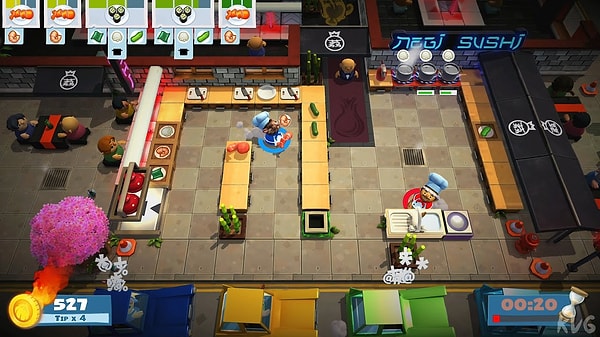 This well-known stressful game will test your and your partner's ability to work under pressure. This game is packed with hungry guests that you have to feed. You can pick a chef that you want to navigate and set up at the counter where tons of hungry mouths are waiting to be catered to. The more customers you can serve, the faster you can level up.
Overcooked is a test of patience and hard work. With the couples playing with it, teamwork is most likely the element that will make you win this game. What makes this game perfect for couples is that, just like being in a relationship, cooperation and open communication will make your game go smoothly.
Keep Talking and Nobody Explodes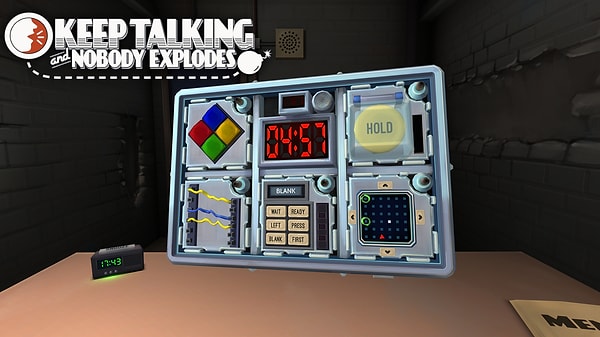 This game is very exciting as the playing partners are tasked to work together to solve puzzles so that they can disarm the bombs. The twist is that, although they are working together, they can see different screens and receive different instructions.
During the whole game, one person is on the other side of the room while the other is on the other screen with a bomb. One of you will have a manual containing information on how to disarm the bomb, and the most important goal to be saved is to just keep talking so the bomb will not explode.
It Takes Two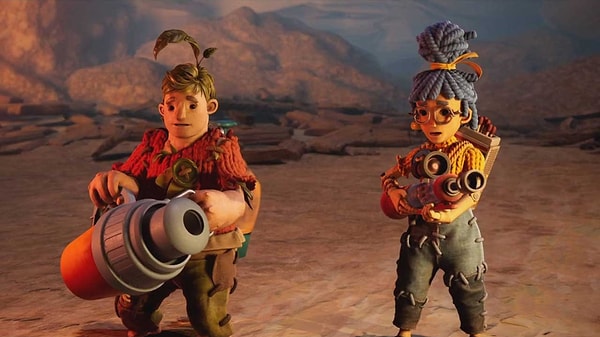 As the title suggests, this game is literally made for couples to play. The game is a story of an almost broken couple Cody and May, on their quest to get back to their reality after being turned into two of their daughter Rose's dolls. To get back to their real bodies, two players must cooperate with each other to help the couple get through the seven levels of the game full of solving puzzles, platforming, and challenging obstacles. 
The couple needs to work hand in hand to get through each level, one must help the other progress using each of their unique abilities. Along the way,  you will help the couple rediscover the reasons why they feel in love with each other, enough to make you fall in love again for the first time.
Lovers in Dangerous Spacetime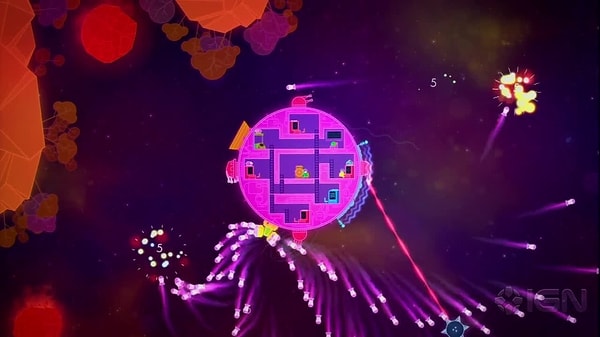 Anti-Love forces are threatening the universe and it's up to our power couples to come and rescue the world! This game is a perfect couple game not just because of its name but because it will allow couples to build strong communication.This game is all about navigating shared controls of the ship that they will use to defeat the threats of the universe.
Teamwork is a necessary element for the partner to serve our universe, each player must perform equally with important duties all throughout the game. This game may be stressful but it is fun and exciting at the same time especially when played with your loved ones.
Unravel Two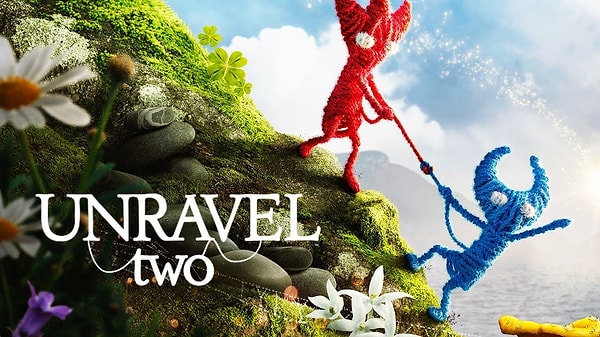 This is the sequel to Unravel (2006), the game revolves around the two playable yarny characters that are permanently attached to each other with a piece of thread. In order to solve the challenging puzzles players must work together across a spectacular scenery that they are going by.
Players can use yarns in order to beat the challenge of their path, if one falls behind, one can pull them back to their side so they can continue traversing together. This is perfect for couples who are into peace and wholesomeness. No one will pull you apart here with a thread interconnecting the two partners while having fun.
Stardew Valley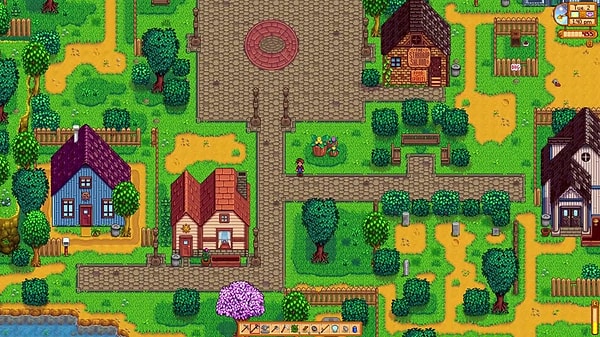 If you want to build your dream farmhouse with your partner together, this game is made for you. Stardew is an indie game that allows you to renovate the farm of your deceased grandfather in the rural town of Pelican Town. The game offers a relaxing experience that you and your significant other must come to discover. 
You can enjoy taking care of the livestock, reconstructing the farmhouse, and planting crops as if you are living a good life together. What's more to like about this game is that after starting a good life, you can complete quests together with your partner and even get married!
Portal Two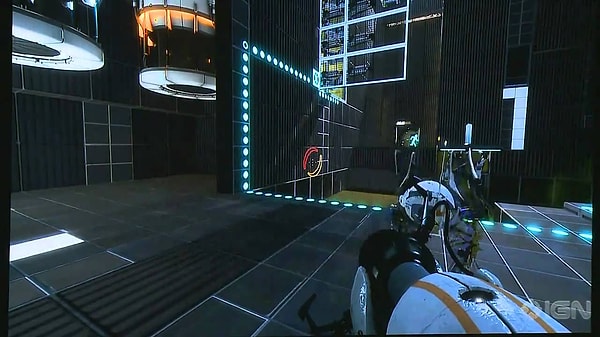 If all these love-Dovey-themed games are out of your league and you are more into a messy type of play, then Portal Two is specially made for you. Cooperation is your key to escape, so you better be a better help to your partner to get out or you can dump your partner along the way, you choose.
This puzzle game is crazy, therefore you should get your brain moving with a clever escape plan! The first half of the game will be the test of trust and courage, and the other half will allow you to support your partner on your way out.
Operation Tango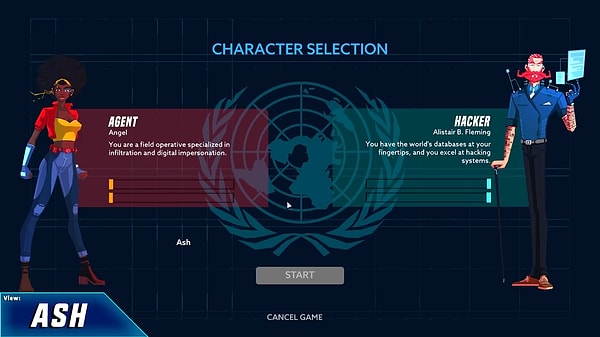 A couple of an agent and a hacker is most likely one of the most amazing teams you can enjoy so well! And for me, this is one of the best games that can hype up your date night. Operation Tango is a game for two players going on a spy adventure with an aim to defeat Cypher.
This is a test of communication and cooperation so you must relay with one another, combining all the information they can acquire throughout the game to find a lead about Cypher's whereabouts.
Heave Ho!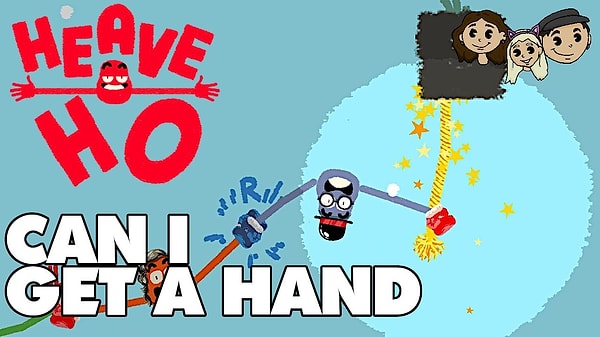 The goal of this game is to survive until the end of the goal without falling to death. Players should stretch their hands to reach their companions in order to climb to reach their victory. This is a test of trust and strength, the stronger you hold on to your companion the higher your chance of survival. 
And just like any other relationship, playing it with your partner can be pure chaos and your only hope is one another. Just be careful not to be with a partner who will shake you off to death!
Snipperclips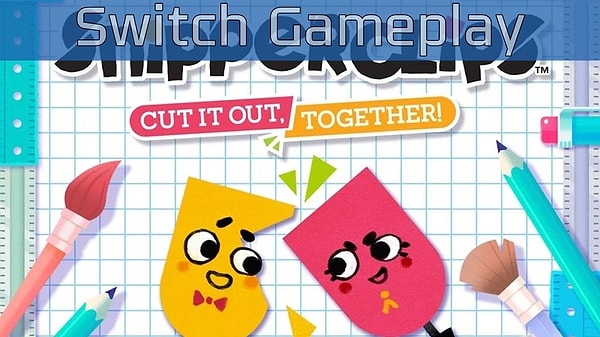 Snip and Clip possess two bodies that can be rotated, and when the two of them overlap they can be snipped and create different shapes. Two players are required to come up with a solution to different obstacles without snipping too much off the other's body or they will combust and restart the game again.
Snipperclips is a test of critical thinking. The only limit for this game to victory is your imagination so couples can go crazy all they like in this imaginative puzzle. This game is so much fun to play and is perfect if you are just looking for an action-packed  bonding with your partner.
Conclusion
No dull moments, no stressful defeat! Your game is more complete when you have someone by your side to share your journey with. A true expression of love and a way of building an open relationship is when you are able to share the things you enjoy with someone that you truly love. When movie nights are overrated, video games are there to give you the best couch date you will ever experience.
Scroll Down for Comments and Reactions