News
LG V50s: The Monster Sleeper Gaming Phone (Unbelievably Cheap!)
LG V50s: The Monster Sleeper Gaming Phone (Unbelievably Cheap!)
LG has officially shut down its mobile phone business worldwide. This means that we won't be seeing any new models of LG phones. The brand has gone on a downward spiral because of various reasons. But LG phones are definitely UNDERRATED. Especially this smartphone that everyone has forgotten about, the LG V50s Thin Q.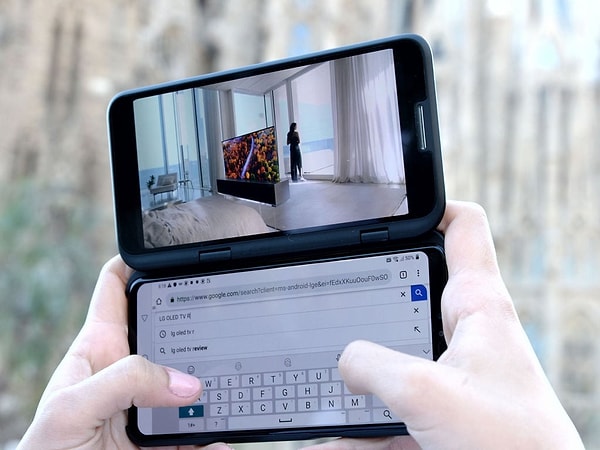 What is the LG V50s Thin Q?
The LG V50s is the flagship mobile phone of LG for 2019. Not to be mistaken for the LG V50, the V50s is the upgraded version and is a forgotten monster when it comes to gaming. With its specs, the V50s is definitely ahead of its time and can even go against newer iPhones. 
Specs:
Screen: 6.4' (2340x1080) P-OLED
RAM: 6GB
Processor: Snapdragon 855 SoC
Internal Storage: 128GB/ 256 GB 
Main Camera: 12-MP, f/1.8
Battery: 4000 mAh
Charging: Qualcomm Quick Charge 3.0/ Wireless Charging
The V50s packs very powerful hardware that was more than enough for 2019's most demanding mobile apps. It was equipped with advanced hardware that it can even leave many newer mid-range phones in the dust this 2022. The Snapdragon 855 processor can keep up even with the iPhone 12 but the V50s offers up to 256GB of internal storage plus the option to expand it with an SD card. 
The biggest selling point is its insane price. You can get the V50s for as low as 12,000 PHP or around $250! Since it was released in 2019 and LG's mobile department is already closed, its price has dropped significantly. But the quality and performance remain the same. 
It also comes with a dual-screen option. Yes, you literally have a gaming phone with 2 screens like a Nintendo DS. From the performance, looks, and price, the LG V50s is one of the best performing gaming phones that you can buy for the price.
Scroll Down for Comments and Reactions